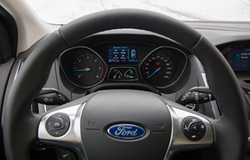 The Ford Motor Company available inventory that we're selling in used condition is expected to connect owners of cars or mechanics with a simple solution for saving money when buying engines for sale
Birmingham, AL (PRWEB) June 23, 2014
The Hatchback editions of the Focus vehicles introduced in North America are now one of the brands searchable at the Got Engines website for replacement motors. A sale program for Ford Focus Hatchback used 2.0 engine inventory is now underway for motor buyers online.
The 2.0 motors that are currently marked down to different price levels include the Duratec units that are found in the Hatchback and sedan versions of the Focus. These four-cylinder motors are priced with one of the lowest discounts promoted this year.
"The Ford Motor Company available inventory that we're selling in used condition is expected to connect owners of cars or mechanics with a simple solution for saving money when buying engines for sale," said a rep at the Got Engines company.
The used Duratec 2.0 motors that are sale priced are in comparison with the larger motors used in the F150 trucks that are also positioned in the GotEngines.com marketed inventory. The 4.2, 4.6 and 5.4 engine types that are in second hand condition are available for direct shipment to buyers offline or through the website.
"The enhancements made recently to our supply chain have increased the types of truck and sedan inventory we're able to sell to the public at a better price," said the rep.
The Got Engines warranty program is set to remain in place for all national purchases this year to extend the three-year time limit for motor buyers. More information about this program that applies to all used motors in stock can be found at http://gotengines.com/warranty.html.
About GotEngines.com
The GotEngines.com company sells and distributes used motor vehicle engines that are checked for quality and mileage before shipment to American consumers. A warranty program has been established since 2007 to extend quality levels. The GotEngines.com website and toll-free phone number provide immediate contact with service specialists to help consumers find appropriate motors in the company inventory. The expansion into providing domestic and foreign manufactured motors has increased company sales.