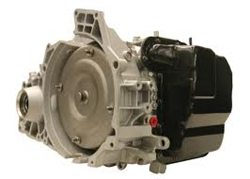 Auto parts sales generally slow down in the winter months and many buyers purchase supplies in the fall of the year.
Salt Lake City, UT (PRWEB) August 19, 2013
Vintage stick shift transmissions remain in use in many vehicles as one alternative to the automatic overdrive units produced by American automakers. The Got Transmissions company sells used transmissions and has now added Ford manual transmission inventory online marked with a lower price at http://gottransmissions.com .
These new prices are part of the upcoming fall sale in the planning stages by company management. The fall of the year is traditionally a popular time for vehicle owners, project car builders and mechanics to purchase inventory that is expected to be used during the first of each year.
"Auto parts sales generally slow down in the winter months and many buyers purchase supplies in the fall of the year," said a seller for the Got Transmissions company.
The Ford manual units that can be browsed and purchased on the company website are a part of a transmission price markdown started this summer.
Ford motor company, like General Motors, produces multiple editions of transmissions depending on the vehicle used. Many brands of cars, sedans and luxury vehicles use manual as well as automatic gearboxes sold in four-speed designs. The four-speed and five-speed manual units are now part of the Ford markdown sale online.
"Auto owners can improve the value of their vehicle by replacing a high mileage transmission," the seller confirmed. Some used vehicles have higher mileage transmission builds that can affect the resale value due to the fear of breakdown or OEM failures.
Auto owners, mechanics and others hoping to take advantage of specialty pricing online can now benefit from the upcoming fall sale by the Got transmissions company.
About GotTransmissions.com
The GotTransmissions.com company supplies each customer with free shipping when units are ordered online or by telephone. This company frequently changes its policies for ordering and this benefits more buyers. Trusted supply chain partners now supply 100 percent of the company inventory that is sold to the public. The GotTransmissions.com company now relies upon an advanced system for quote reproduction online. This company has programmed this system that allows consumers to access all of the data entirely online. This company has hired experts in the industry to provide customer assistance to all buyers.