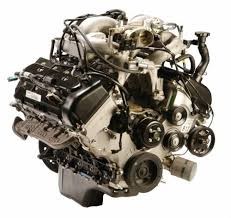 The 6.0 Powerstroke and other editions used in the F-Series trucks are provided to customers with a full warranty for OEM parts
Phoenix, Arizona (PRWEB) August 25, 2013
Ford Motor Company introduced its diesel truck series in the mid-1990s for consumers in the U.S. These F-Series vehicles used the Powerstroke engine series and the http://gotdieselengines.com company now sells these motors online. This company has added the Ford Powerstroke 6.0 turbo diesel series for buyers at a discount price.
The 6.0 series is a replacement for the 7.3 motors co-developed by the Navistar company. These used diesel motors are expected to increase the amount of Ford engine sales generated by the Got Diesel Engines company in 2013.
"Our customers appreciate the value that our engines provide and the Ford editions are continuing the trend of quality," said a seller for the GotDieselEngines.com company.
The inclusion of the Powerstroke engines in 6.0 size is raising the inventory numbers of turbo diesel engines for sale online.
Aside from the 6.0 engine series now for sale, motors from other manufacturers have been steadily introduced this year for all buyers. The Chevrolet DMAX, Detroit Diesel and Cummins engines have been featured prominently on the company website inside the inventory search tool now helping customers receive pricing information using this system.
"The 6.0 Powerstroke and other editions used in the F-Series trucks are provided to customers with a full warranty for OEM parts," the seller added. This warranty program is one of the inclusions that are provided to each customer upon successful order.
The installment of this warranty series is a recent policy change enacted by company management to secure better assurance for buyers when purchasing the used diesel motors in stock.
The company toll-free ordering number is now staffed by diesel engine experts that are available to answer questions or provide more information about company pricing or policies.
About GotDieselEngines.com
The GotDieselEngines.com company currently sells many of the imported and American made engine types requested by consumers in the United States. This company uses its sophisticated database system online to present all inventory numbers and pricing directly to consumers to expedite all engine buying research. The GotDieselEngines.com company specialists provide toll-free telephone number support as well as online contact to assist all buyers purchasing diesel motors online. New engine types are added by this company on a weekly basis to fill up the complete inventory searchable online.