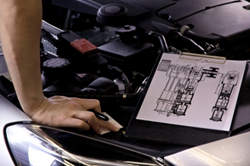 We're now supporting a better price structure for V6 motors to coincide with our recent price changes for the V8 F150 builds in stock
Atlanta, GA (PRWEB) June 30, 2014
The Ranger truck series from the Ford company is now one of the brands lowered in price for replacement motors at the Got Engines company. The Ford Ranger used V6 engine prices that are now listed online are lower for website orders at http://www.gotengines.com.
The special prices that are part of the sales promotion for Ranger motors includes the different displacements that have been used for the Ford truck division. The 2.8, 2.9, 3.0, 4.0 are all included in the retail price markdown that is currently marketed to all visitors of the GotEngines.com website.
"We're now supporting a better price structure for V6 motors to coincide with our recent price changes for the V8 F150 builds in stock," said a Got Engines rep.
The Cologne, Vulcan and Essex motors used at various times for the Ranger has helped to secure Ford a place in motor vehicle history in the U.S. Because used motors can have a higher count of mileage, a new form of warranty protection is now offered at no cost to purchasers this year.
"Ranger, F150 and other limited edition trucks from the Ford Motor Company are part of our sale program and these editions are fully supported with a longer term warranty plan," said the rep.
The tools that are now offered from the Got Engines company make researching any brand of vehicle motor less time consuming on the Internet. The immediate display of company sale prices is now found when website visitors enter the inventory discovery tool now available for access.
About GotEngines.com
The GotEngines.com company is known for selling consumers high quality motors that are preowned in the U.S. The acquisitions that are made by company staff each week day helps configure the company inventory to showcase out of production motors with a sale price structure. The GotEngines.com website offers a simple quotes tool that now displays all sale price data to consumers who are shopping around for the best automobile replacement parts pricing offered on the Internet.