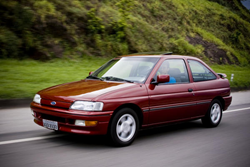 The left front and right front lighting assemblies that can be purchased as used editions through our inventory are ready to install upon delivery
Houston, TX (PRWEB) April 08, 2015
The Taurus by Ford remains one of the top selling automobile brands in the U.S. market partly due to consumer demand and vehicle components quality. The Car Parts Locator company is now helping consumers find Ford Taurus headlamp assemblies that are for sale through its used inventory now online at http://www.carpartslocator.com/ford-taurus-headlamp-assembly.
The lamp assemblies that are now provided to consumers who purchase auto parts are offered in multiple styles. Because the Taurus was manufactured with more than one trim style, headlights can be different sizes and shapes. The replacement automobile parts inventory that is now supplied includes all OEM trim models for 1986 to present Ford vehicles.
"The left front and right front lighting assemblies that can be purchased as used editions through our inventory are ready to install upon delivery," said one Car Parts Locator source.
The distribution of used Ford Taurus headlight inventory this year is one change made by the CarPartsLocator.com company to supply more vehicle components to web shoppers. Aside from the entry of the front headlight assemblies, car owners or mechanics can also buy rear tail light units for a similar price.
"We've expanded our reach of preowned vehicle parts distribution through our new partners to make it more cost effective for consumers to buy motor vehicle parts," said the source.
The Car Parts Locator company has improved on its Ford Motor Company inventory of replacement components in 2015. A recent addition of engine control modules and transmission control modules for Ford motor vehicles is expected to attract additional purchasers of used OEM vehicle parts for the remainder of the year.
About CarPartsLocator.com
The CarPartsLocator.com company supplies consumers with the option to purchase used motor vehicle components from salvage distributors on the web. The company has a database tool that now connects nationally to suppliers. The CarPartsLocator.com company promotes the second hand inventory of different providers to create a one-stop automotive source for the public to use.