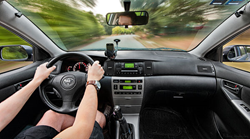 The T-Bird replacement auto engines that are found inside of our preowned inventory can be placed into the coupe and convertible editions
Miami, FL (PRWEB) April 26, 2015
The T-Bird or Thunderbird from Ford Motor Company was officially retired as a brand in the year 2005. Auto owners or body shops that need to buy a used condition motor for these vehicles can now do so at the PowertrainGuys.com website. A full inventory of Ford Thunderbird 3.9L used car engines is now in stock at http://powertrainguys.com/thunderbird-3-9l-engine.
The motor blocks that are currently on sale and that are shipping nationally are the AJ35 V8 units. These editions were used first inside of the Jaguar car series and were moved to the Thunderbird for its final years of manufacturing. The 3.9-liter V8 blocks that are now supplied are directly compatible with the 5-speed gearboxes found in Ford luxury automobiles.
"The T-Bird replacement auto engines that are found inside of our preowned inventory can be placed into the coupe and convertible editions," said one Powertrain Guys specialist.
The shipments of used Thunderbird V8 motors this year at the PTG website is one of the new changes for consumers. The entire luxury brand of motors built between 1980 and 2015 can be explored and purchased through the newly listed inventory system that appears on the front page of the company website.
"We've moved to a digital display of our inventory, and this system is updated multiple times daily to keep in stock levels accurate," said the specialist.
The Powertrain Guys company has increased its national distribution this year by partnering with better local suppliers in most East Coast and West Coast states. Shipments that are ordered this year are now delivered within a couple of business days to satisfy installation schedules for consumers.
About PowertrainGuys.com
The PowertrainGuys.com company makes it easier for adults to buy automotive components while accessing its secure parts portal on the Internet. The company has arrangements with suppliers of car motors and transmissions that are listed at sale prices on the web. The PowertrainGuys.com company uses its portal to introduce what sale pricing and freight incentives are currently available nationally.