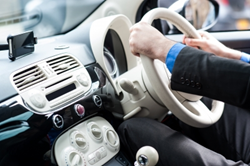 The growth in demand for secondary market motors in diesel configurations is recognized by our company and we're establishing our inventory as a viable alternative
Atlanta, GA (PRWEB) May 15, 2014
With foreign vehicles now entering the North American market, some parts companies are capitalizing on the demand for replacement units. The Got Diesel Engines company is now providing Ford Transit Connect engine inventory in used condition for sale at http://gotdieselengines.com.
These motors are based on the European versions of the Transit series of vans produced by Ford Motor Company. The 1.8L Duratorg series is now available for purchase with a discount price attached. These preowned diesels are offered in the TDCi family.
"The growth in demand for secondary market motors in diesel configurations is recognized by our company and we're establishing our inventory as a viable alternative," said a Got Diesel Engines source.
The 1.8L Ford diesel motors now provided are in relation to the additional van inventory of motors upgraded this year. The Cummins and Powerstroke builds popular with van and truck owners have received a similar reduction in price for all shipments.
"The issuance of lower priced diesel motors is one way that we've built a company reputation that is solidified annually in the U.S. market," said the source.
The Got Diesel Engines company has improved its marketing this year and is now tapping into different areas to reach more second hand automotive engine buyers. A new support staff is available to answer questions about inventory or provide VIN matching solutions at 1-888-583-4409.
About GotDieselEngines.com
The GotDieselEngines.com company offers one of the most complete resources for locating diesel motors on the Internet. This company has created partnerships with different agencies supplying used motors this year. The GotDieselEngines.com website offers direct insight into the available inventory that is targeted for reduced prices to the public. A contact center built this year supplies support by toll-free numbers to interested engine purchasers in North America.