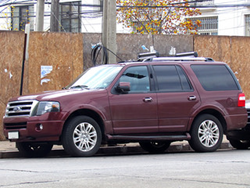 The reclaimed engines market is growing in the U.S. due to consumers relying more on used vehicles instead of purchasing recently built vehicles from dealerships
Miami, FL (PRWEB) December 02, 2014
The replacement parts available in the auto industry are typically purchased straight through a dealership by car owners in the USA. One new portal is now providing immediate access to motors at a discount price online. The Revven company at http://www.revven.com is now selling Ford used auto engines for all makes and models to consumers.
The available inventory that can be accessed through the company website includes car, truck and van motors built between 1965 and the current year. Due to increased partnerships with used automotive inventory suppliers, the preowned Ford Motor Company inventory available is listed with cheaper price tags.
"The reclaimed engines market is growing in the U.S. due to consumers relying more on used vehicles instead of purchasing recently built vehicles from dealerships," said a Revven.com source.
The wholesale sources of engines that are now tapped by the Revven company to supply Ford models to consumers provide warranty coverage at no cost. The offering of these warranties is expected to please purchasers of secondary market motors who are trying to prevent issues with a motor that has more than 50,000 miles on the block.
"Protecting our inventory from the most common defects is important to our company and customer service always remains number one in our industry," said the source.
The Revven.com portal on the Internet is open 365 days each year to provide resources for sale prices, engine histories and data about included warranties for all brands in stock. A new customer service phone system is now in use and can be accessed by the public at 1-877-808-5529.
About Revven.com
The Revven.com company is a national source to find and purchase used automotive engines from dealers across the U.S. The company opened its portal this year as a time and money saver for auto parts purchasers. The Revven.com company specializes in foreign and domestic inventory that features low mileage and free warranties. The company now provides expedited shipments across the country to consumers.