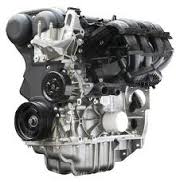 The inventory growth and price markdowns are scheduled for continuance this year.
Midland, TX (PRWEB) July 04, 2013
Ford Motor Company remains the second largest U.S. automaker due partly to its engine development. Replacement engines range in price making comparisons more difficult for buyers. One engine retailer is now dropping the price of its Ford V8 engines in used condition online. The Got Engines company has lowered its V8 units for all orders originating from its online portal at http://www.gotengines.com/ford/ford-f150-engines.html.
The lowering in price of these larger Ford engine sizes is a portion of the new price restructuring plan that is underway for replacement engine buyers. Because the inventory is growing at a faster pace, these discounts are now applied for immediate benefits of consumers.
A set of helpful tools are now part of the online experience that consumers access when reviewing the company inventory of motors online.
"It's competitive in the used engines market," a GotEngines.com source said. The costs to acquire a motor that has a respectable amount of mileage continues to grow annually. Retailers often pay higher fees to obtain better quality motors that are in a condition for immediate installation upon customer delivery.
"Our buying is comprised of industry veterans with connections for acquisition some sellers do not have," added the source. The inventory growth and price markdowns are scheduled for continuance this year.
The V8 Ford markdowns are part of a series of changes that are accessible inside the company inventory. All phone quotation requests and online price generations represent the immediate price decreases that are announced. Engines from Chrysler and General Motors are expected to join the sales program that is now in effect to reduce the final selling price of each preowned motor that is up for sale and shipped inside the United States.
About Got Engines
The Got Engines company currently holds one of the largest used engine inventories buyers can research on the Internet. This company offers lower than MSRP pricing for its base model engines that can be shipped to U.S. customers. The current supply of motors includes Ford, Dodge, Chevy, Toyota, Isuzu, Chrysler, Plymouth, and other popular replacement units. The Got Engines company launched its first edition website in the year 2009 and has made continuous enhancements to better serve the public. This company currently offers free shipments and a toll-free access number for phone quotations.