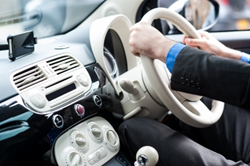 The 3.8 and 3.0 V6 family motors that are now found inside our Ford inventory are original builds and are compatible with the Taurus transmissions used in the Windstar
Midland, TX (PRWEB) July 02, 2014
The Windstar van series produced by Ford helped to make the V6 engine standard in non-passenger car vehicles. The http://gotengines.com company is now shipping its Ford Windstar used van engines to U.S. consumers with a complimentary shipping policy.
This policy removes any third party freight charges that are usually separate from the sale price marketed to buyers. The Windstar V6 motors now shipped free of charge are also promoted with a reduced point of sale price that is specially designed for benefitting van owners.
"The 3.8 and 3.0 V6 family motors that are now found inside our Ford inventory are original builds and are compatible with the Taurus transmissions used in the Windstar," said a Got Engines rep.
Ford produced its Windstar vans using its Canadian manufacturing plants from 1994 to 2007. This helped to popularize the Essex 3.8 motors for use in the consumer level van series. Because warranties are a large part of consumer decisions to buy engines, the Got Engines company has extended its warranties to 3 years.
"We require a warranty to be activated after purchase and then supply consumers with a generous 3-year plan that covers most of the defects that could potentially happen to a used motor," said the rep.
The Got Engines website is one main marketing resource to find preowned motor details from most American and European automakers on the Internet. New price tools are making it effortless for the public to find discounts and other related information using mobile phones, smartphones or tablet computers online.
About GotEngines.com
The GotEngines.com company sells engines in used condition direct to customers through its call center and its web portal online. The company has created a following in the North America market partly due to the low prices attached to shippable inventory. The GotEngines.com website is a resourceful place for the public to find out mileage information, quality data and the history of vehicle engines in the U.S. auto market.