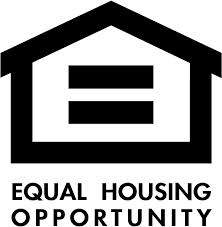 Current home owners have seen an increase in equity and with the amount of home buyers surfacing, the local housing market just continues to gain steam
Dallas, TX (PRWEB) July 09, 2014
The Dallas-area housing market continues to prove that it is working past the pace of the entire nation on various levels. Prudential Texas Properties reports that foreclosures in the Dallas-Fort Worth region are down in July again, citing data from the Addison-based Foreclosure Listing Service.
According to The Dallas Morning News, the number of homes that were scheduled for a forced sale were 43 percent less than those seen in July 2013. For the four-county Dallas-Fort Worth region, there were 1,348 foreclosure filings.
Throughout the nation, foreclosures are much less frequently seen in the real estate market as they are currently at their lowest point since 2007, a sign that the market is indeed in recovery. Taking a closer look at the North Texas region, Dallas County saw 597 foreclosures and Tarrant County has 492.
Denton County saw the largest drop in foreclosures in the region, which are down about 57 percent from the previous year. The entire Dallas-Fort Worth Region as a whole has seen a third less foreclosures so far this year compared to the same time last year.
"A high rate of foreclosures is a tried and true sign that a local housing market is suffering, and the fact that the Dallas-Fort Worth region continues year after year to post declining foreclosure ratings is a great sign," DD Flynn VP of Marketing at Prudential Texas Properties says. "Current home owners have seen an increase in equity and with the amount of home buyers surfacing, the local housing market just continues to gain steam."
Click here for a 60-second Dallas home market update.
Altos Research, a California-based real estate analytics company, reports that there are currently about 2,141 available homes in Dallas with a median single-family home value of $378,212. The median home value has been increasing consistently since the start of March, so in just the past few months Dallas home owners have seen the value of their homes uptick substantially.
©2014 BRER Affiliates LLC. An independently owned and operated broker member of BRER Affiliates, LLC. Prudential, the Prudential logo and the Rock symbol are registered service marks of Prudential Financial, Inc. and its related entities, registered in many jurisdictions worldwide. Used under license with no other affiliation with Prudential. Prudential Texas Properties is an independently owned and operated member of BRER Affiliates LLC. Equal Housing Opportunity.