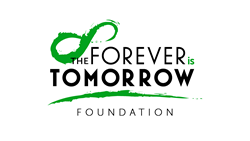 "I want to take my experience of living with a life long battle with kidney disease and make a positive impact. I'd like to leave a legacy that will help patients for decades to come." - Scott Burton - Founder/Director
Winston-Salem, NC (PRWEB) August 09, 2016
Kidney Disease is a growing epidemic in the United States (9th leading cause of death in the US, killing more people than Breast or Prostate Cancer) affecting more than 26 million people with many not even realizing they have it. More than 661,000 Americans having kidney failure (468,000 on dialysis, approx. 193,000 living with functioning transplant, with High blood pressure and diabetes putting patients at a much higher risk for chronic kidney disease (CKD) and End Stage Renal Disease (ESRD).
With more than 120,000 people waiting for an organ transplant, more than 100,000 await a kidney transplant with fewer than 17,000 receiving one each year with 13 people dying everyday waiting for a kidney and the number of patients suffering from ESRD and requiring a transplant growing at a rate of 5% per year. The Forever is Tomorrow Foundation seeks to educate the general public and raise awareness on this silent killer through the production and distribution of various media projects (feature length & short documentaries, Web/Social Media Content and PSA's) as well as support current patients and families by serving as a resource for content to help adjust to life on dialysis and post-transplant.
The Forever is Tomorrow Foundation has released 2 PSA's online, currently with almost 25k views total between the 2 on Facebook. The Forever is Tomorrow Foundation hopes to reach a point of being able to release PSA's highlighting various statistics in creative and cinematic ways while also educating the general public on kidney disease, dialysis and transplantation on a monthly basis. The Forever is Tomorrow Foundation has also begun a feature length documentary currently in production and working to release several web series of short documentaries highlighting and telling patient stories, research on the horizon that can give current patients hope and in time build a community and portal of content for patients and loved ones to find information and support. In addition, the foundation is planning multiple local events to raise funds for patients to help offset the cost associated with dialysis.
Kidney Disease is a silent killer Because kidney disease often has no symptoms, it can go undetected until it is very advanced. In its advanced stages, some signs of kidney disease include: Fatigue, weakness, Difficult, painful urination, Foamy urine, Pink, dark urine (blood in urine), Increased need to urinate (especially at night), Puffy eyes, Swollen face, hands, abdomen, ankles, feet, and Increased thirst.
Early detection and treatment can slow or prevent the progression of kidney disease however most people don't know they are at risk.
About The Forever is Tomorrow Foundation Inc.
The Forever is Tomorrow Foundation is a 501c3 Non Profit Organization founded in March of 2016 with an official public launch June of 2016, by Scott Burton after battling kidney disease for 34 years since birth and wasn't expected to live 2 days, let alone 34 years. He went on dialysis at the age of 12, as he waited 4 years for his first transplant that would ultimately reject after just 4 years. He has been back on dialysis since January 2003 and awaiting another kidney while juggling life around dialysis. He founded The Forever is Tomorrow Foundation, after spending his whole life dealing with this disease and living it, he realized there was a huge lack of awareness, education and resources in general. Scott has pulled from his background in Film/Video Production and Marketing to put together a plan that takes the information where the people are and speaks to the public in a way they will accept and take something away from. He hopes that through his lifelong struggle he can somehow help impact the world for the better and leave behind something far greater than any 1 person.
To learn more about The Forever is Tomorrow Foundation visit: http://www.foreveristomorrow.org