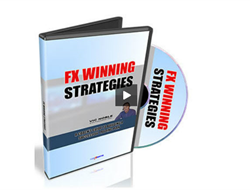 Dear Vic..You may not know this but you are one of the best coaches out in the market. I really appreciate your honesty and integrity. I am a big fan of you (and Shirley), Regards." - Noel D
New York, NY (PRWEB) December 01, 2014
Forex Mentor review unveils and examines The Coach's Guide to Building a Successful Trading Plan program for the benefit of users interested in Peter Bain's new Forex program taught by expert Vic Noble.
Forex trading is not easy but, the right guidance can help streamline earning potential and help aspiring traders get more for their effort and money. Winning strategies for the Forex trader is a comprehensive coach's guide to trading that can prove to be a game changer. This is a home study video course which is designed to give the student an overview of what the trading market holds and how understanding its components can help eliminate any confusion.
Vic Noble who is a figure of authority in the field of Forex trading has the knack of customizing his course to suit the needs of traders belonging to different levels. As the review on Winning strategies for the Forex trader, coach's guide to Forex trading suggests, Vic helps new traders get the basics right and help professional as well as experienced traders get back the focus by eliminating chances for information overload.
The course is all about removing the confusion and the challenges that surround Forex trading and give the trader a clean new slate to start over, learn the techniques the right way and in essence, get the information he needs to make wise trading decisions. In addition to introducing basics, the course also takes traders through some of the most used and tested winning strategies of Forex trading that can help open up many new opportunities for making more money.
The self-study course comes with 100 hours of training from Vic and is therefore, the most comprehensive, well-illustrated and detailed course on this topic.
About the Winning Strategies for Forex Trader course:
The home study course is a result of collaboration between Vic Noble and the Forexmentor team which hopes to bring to traders extensive information on winning strategies for Forex trading. It is a course that throws light on topics like 'when to trade', 'how to place stops, when to move them', 'how to manage a trade' 'how to exit a trade' and so on.
All these topics are part of the course but, what the trader will get to have in addition to hours of valuable self-study material is bonus study material on topics like Gartley pattern, Fibonacci clusters etc.
For a complete review of Forex Mentor by Peter Bain one can visit the website link here.
To know more about the course, log onto http://forexmentor.com/CoachsGuide.
Media Contact:
Forexmentor.com
800-516-0234