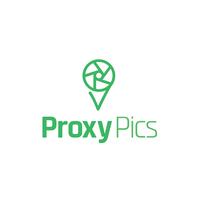 "I've tried it. It's quick, accurate, and affordable. This could be a great risk management or risk mitigation tool for lenders, mortgage servicers, investors, and third party aggregators." -David H. Stevens, CMB
CHICAGO (PRWEB) March 05, 2019
David Stevens – the former commissioner of the Federal Housing Administration and President of the Mortgage Bankers Association has joined ProxyPics as a Senior Strategic Advisor.
ProxyPics has developed a patented platform to obtain real-time photos of any property within the US in a matter of hours and can be combined with custom questionnaires and a wide range of valuation applications to dramatically improve efficiency of time sensitive information to make lending and risk based decisions.
Stevens led the Single-Family Business at Freddie Mac as the senior Vice President. In 2009 he was asked to serve on the Obama administration and was confirmed as Assistant Secretary of Housing and Federal Housing Commissioner until 2011. He acquired the CEO position of the Mortgage Bankers Association until his retirement in September 2018.
Previous companies Stevens has helped manage before his retirement in 2018 include; Wells Fargo and The Long & Foster Companies.
ProxyPics Inc, CEO and founder, Luke Tomaszewski, is excited to bring on board such a respected and accomplished individual. Stevens will be contributing his long-standing knowledge and expertise within the real estate and banking industries.