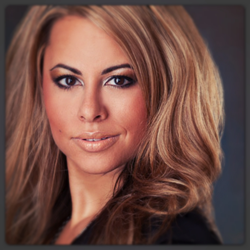 Advancing your knowledge with cutting edge industry techniques such as Agile and Scrum is one of the smartest moves you can make for your career.
Chicago, IL (PRWEB) October 10, 2014
"This is a great opportunity for Chicago's Veterans and other business professionals to learn from this cutting edge Project Management approach to get an edge in their career while we'll be applying the concepts in class to actually run a project to support Women Veterans." says Maria Matarelli, Founder of Formula Ink.
Maria Matarelli has been consulting many of the Fortune 500 companies by leading training classes across the globe from New York to San Francisco, Panama, Jamaica, South Africa, and other locations where she regularly shares how to streamline processes using Agile Project Management, an iterative development technique that focuses on delivering higher value to market faster than traditional project management methods.
While illustrating how to apply this approach to get rapid business results, Maria uses real world examples of Charities and Not for Profit groups as a project simulation, where she is able to generate higher awareness to their causes, such as; Lightreach an organization that provides support for people in Kenya including digging a well, building an orphanage and helping the local people preserve their trade skills by teaching them entrepreneurial skills; Camp Kids Are Kids Chicago the first camp for Kids with Cancer set in an urban environment and; Heart of a Fighter an organization dedicated to supporting women veterans.
Maria is going one step further this October and donating half of the proceeds from her Certified ScrumMaster training class in Chicago, IL on October 18th and 19th to Heart of a Fighter, a non-profit organization founded by Navy Veteran Suzanne Oliver, dedicated to supporting homeless women veterans, creating a Business Incubator for women coming out of the service, and connecting women veterans with companies for employment opportunities.
Scrum is an Agile framework for completing complex projects. Scrum (a rugby term) originally was formalized for software development projects, but it works well for any complex, innovative scope of work. In the class, the students will not only learn about Agile and Scrum, but they will actually apply the concepts to create a tangible output for Heart of a Fighter and will help women veterans in Chicago as an output from the class. This training class in Chicago is being offered at a 50% discount to employed veterans and through a scholarship program to unemployed veterans who are invited to attend at no cost.
When asked about her innovative training approach, Maria said, "This class goes beyond just theory, using a real project for practical application. Rather than just do a project simulation in this training class, we are going to plan and complete a real project in class to support Heart of a Fighter and women veterans to give people real experience applying Agile techniques."
The evening of October 18th, Maria and Suzanne will host a benefit to support women veterans in Chicago. To attend the benefit on the evening of October 18th in Chicago or to donate: Heart of a Fighter Chicago Benefit
Donations to Heart of a Fighter or gifts of charitable housing can also be made at: Donate to Heart of a Fighter
If you are interested in attending the Certified ScrumMaster training class and supporting women veterans, register here: Class Registration - Space is limited.
If you are a veteran interested in attending the Certified ScrumMaster training class at a discounted rate or an unemployed veteran interested in a scholarship application, email amanda(at)formulaink(dot)com for these discounts as our gift to Heart of A Fighter.
About Maria Matarelli & Formula Ink
Maria Matarelli is an international business consultant, trainer and speaker, a published author, and one of only 175 Certified Scrum Trainers (CST) in the world. She is a certified Project Management Professional (PMP), Six Sigma Green Belt, as well as a PMI Agile Certified Practitioner (PMI-ACP).
Maria is the Founder & President of Formula Ink™, where she trains the largest and most successful technology companies around the world on how to streamline project management processes, innovate systems, and implement new methodologies that increase overall organizational efficiency and effectiveness.
Through organization consulting, training classes, and workshops, Formula Ink helps organizations enhance their effectiveness, reduce conflict, and increase the quality of communications to achieve better results.
For more information, visit the websites: Maria Matarelli and Formula Ink