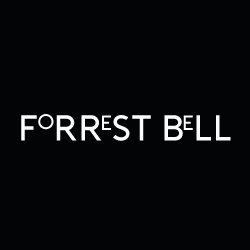 Liverpool, Merseyside (PRWEB) November 27, 2015
Based in Liverpool, Forrest Bell is an ambitious sales and event marketing start-up which is fighting back against generic marketing techniques and bringing personalisation back to the customer experience. The firm specialise in face-to-face marketing solutions through which they engage with their clients' customers one-on-one to understand their individual needs. By focusing on the needs of each customer the firm are able to deliver a quality customer experience and help customers access the products and solutions which fit their needs. As well as improving the overall experience for the customer, Forrest Bell's innovative approach to marketing also helps their clients to increase loyalty, expand their market reach and drive a greater quantity of quality sales.
About Forrest Bell : http://www.forrestbell.com/
Due to the firm's impressive growth and consistently high results in a relatively short period of time, Managing Director Rebecca Bell has been repeatedly called upon to share her business insights and advice with the next generation of industry entrepreneurs at special events up and down the country. The most recent of these events was held on 21st of November in Forrest Bell's home town of Liverpool. The event invited both up and coming entrepreneurs and industry experts to network and share experiences in order to support the continued growth of the industry.
Held at Liverpool's Aloft Hotel the one day event offered a wide range of expert talks, motivational speeches, Q&A sessions and networking opportunities. To help the industry's rising stars continue to the path to success, Rebecca Bell chose to speak on the topic of progression and outlined how with the right mind-set, industry professionals have the potential to become a business owner in as little as 20 weeks. Rebecca Bell was keen to inspire the young professionals in attendance and successfully outlined how unlike many other industry's sales and marketing is constantly adapting and moving forward, meaning that there is a wide variety of opportunities available to those who are prepared to pursue them.
The weekend's event was held at Liverpool's Aloft Hotel, which sits at the heart of the city centre and is just a stone's throw away from leading attractions, shopping venues and transport links. The hotel has become a go to venue for local businesses looking for an adaptable and stylish venue for meetings and events. The Aloft's grand boardroom boasts an impressive décor and high ceilings, whilst the Tactic Suite blends traditional and modern styling to create a creative space ideal for smaller meetings and brainstorming sessions. To ensure all business visitors stay on top form and connected the hotel also provides a selection of break out areas and a comprehensive business centre to ensure each event goes off without a hitch.