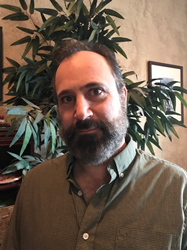 As COVID-19 has changed the marketing and advertising calculus for every vendor, the value of finding a strong channel-focused PR person (or firm) is more important than ever.
FREEHOLD, N.J. (PRWEB) June 10, 2020
MRB Public Relations, Inc., one of the nation's preeminent technology focused public relations firms, announced today that it was recognized as one of the world's top channel-focused public relations (PR) firms by research and advisory firm Forrester Research, Inc. MRB's clients in cloud, cybersecurity, enterprise software, human resources technology, information technology, and telecom have generated more than one billion dollars in funding and acquisitions over the past 2 years alone.
One of the most influential research and advisory firms in the world, Forrester works with business and technology leaders to drive customer-obsessed vision, strategy and execution that accelerate growth. The firm's unique insights are grounded in annual surveys of more than 690,000 consumers and business leaders worldwide, rigorous and objective methodologies and the shared wisdom of its most innovative clients. Through proprietary research, data and analytics, custom consulting, exclusive peer groups, certifications and events, Forrester is revolutionizing how businesses grow in the age of the customer.
"At Forrester, we research around 10,000 global technology vendors that utilize indirect sales and often get asked about the value of PR in the channel. The communications industry is facing a perfect storm of converging forces, from COVID-19 to the rise of influencer marketing and even AI," explained Forrester's Jay McBain, principal analyst, channel partnerships and alliances. "As COVID-19 has changed the marketing and advertising calculus for every vendor, the value of finding a strong channel-focused PR person (or firm) is more important than ever."
MRB Public Relations, Inc. was named among an elite group of only 85 global firms, and one of only 44 located in the U.S. to earn the Top Channel-Focused Public Relations Firms distinction. The list was evaluated based on direct input from media companies as well as channel consultants working with public relations professionals on a regular basis.
"Our entire team of professionals have deep roots in the IT channel and have delivered client public relations successes spanning nearly three decades," said Michael Becce, CEO of MRB Public Relations, Inc. "We have represented some of the world's largest channel partners and service providers and know the ins-and-outs that help resellers, integrators and service providers and partnering vendors establish more meaningful relationships."
To read the full report feature, "Do Channel Vendors Need Public Relations Anymore?", click here.
To learn more about MRB Public Relations. Inc., visit https://mrbpr.com/
About MRB Public Relations, Inc.
Founded in 1992, MRB Public Relations started as a media research firm, helping leading business, broadcast and technology trade media develop stories they planned on covering. With a focus on information technology and cybersecurity, MRB has led its clients to numerous lucrative acquisitions, and over a half billion dollars in funding. Our media research techniques and ideals lead to an impressive prowess in media relations. We are able to generate widespread media coverage in influential media for companies looking to gain more exposure. We increase media placements exponentially and clients see these results immediately and continuously. MRB also manages TechJournalists.com, a consortium of more than 80 widely published technology journalists.