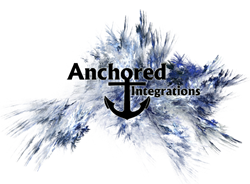 Up-and-coming Fort Collins Music, Comedy, Video, Photo, and Arts by 'Anchored for the Arts'
Fort Collins, CO (PRWEB) April 17, 2014
Anchored Integrations, a newer, Fort Collins web development business, with clients from Colorado Springs, including Western Duplicating and Duplicator Solutions, started into a new style of website design and development with it's 'Anchored for the Arts' Collaboration Project.
Showing off some of their Fort Collins marketing services, Anchored Integrations has begun providing logo design, web design, and other internet marketing services for such local talents as The Covz, French Accent, The Four Horsemen, Hog Magundy, and more, amplifying efforts in a strategic partnership with Hanging Ellipsis Films.
Hanging Ellipsis Films created a DVD for The Four Horsemen comedy group, recorded at the Lyric Cinema Cafe in Fort Collins, CO on October 13th and 14th of 2013. Also Hanging Ellipsis has filmed two different music videos for the up-and-coming, Fort Collins, indie band The Covz.
Bringing a whole new light to the Fort Collins entertainment scene, Anchored Integrations constantly is unveiling new developments. Now the Four Horsemen Live at the Lryric DVD is on sale at the Four Horsemen website, designed by Anchored Integrations, for digital download, and an e-commerce store featuring merchandise is coming soon, following the March 25th release of the DVD.
Additionally, late last year The Covz were proud to release their first album at the Cranknstein on December 6th, titled "The Covz EP," and now The Covz will be releasing their second album on April 26th at The Astoria for the FoCoMX Music Festival, titled "Live in Los Angeles."
Keep up with the latest developments at Anchored Integrations on their website, to learn more about some of the local comedy and music talents, their events, and their work. With a lot more to come from strategic partnerships and new displays of the arts, Anchored Integrations plans to be a part of it all.