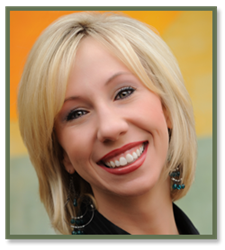 our intention is to not only use the new website to showcase the different services we offer, but, over time, to build a great resource that explains, in easy-to-understand language, what is involved in various procedures
Fort Worth, Texas (PRWEB) August 14, 2013
Fort Worth dentist, Nikki Green, has announced the launch of a revamped website for the Ft. Worth Cosmetic & Family Dentistry practice, NGreenDental.com.
As well as providing information on the general and cosmetic dental services offered at the practice, the new site provides Dr. Green with a vehicle to offer her clients easy-to-access information on dental procedures, dental news, and innovations.
"We know that our patients these days are looking to the internet to find the information they need on all types of issues, including dental issues" said Dr. Green. "Its not surprising that the more modern services offered by dentists, notably cosmetic dentistry procedures, receive a lot of online attention.
"So our intention is to not only use the new website to showcase the different services we offer, but, over time, to build a great resource that explains, in easy-to-understand language, what is involved in various procedures."
Dr. Green's Fort Worth dental practice has always taken a consultative approach to dentistry, explaining any problems, solutions and options to patients.
"We pride ourselves on taking the time to ensure that if a patient needs, for instance, dental crowns, that they understand why they need them and what is involved in the process" explained Dr. Green. "This is especially comforting for any nervous patients, but if this isn't enough reassurance, then sedation dentistry is always an option."
Cosmetic dentistry is a growing part of Dr. Green's practice, one that gives flexibility for both dentist and patient when deciding which procedure is the right one for a particular situation.
"It is extremely rewarding to see patients, once self-conscious about the condition of their teeth, walk out of our practice with big, confident smiles" said Dr. Green.
The new Ft.Worth Cosmetic & Family Dentistry website is being continually updated on dental techniques and procedures, including cosmetic dentistry, is now live at NGreenDental.com
About Nikki Green D.D.S.
A West Texas native, Dr. Nikki P. Green obtained her Bachelor of Biology degree from Texas A&M University and her Doctorate of Dental Surgery degree from the University of Texas Health Science Center Dental Branch in Houston. Dr. Green thrives on staying on the cutting-edge of dentistry. Thus, she completes hundreds of Continuing Education hours each and every year with a special emphasis in Cosmetic Dentistry, he treatment of simple and complex occlusal disorders, and the latest dental techniques and technology.
Dr. Green is a member of the Spear Faculty Club, an exclusive group of Dentists who have completed the Frank Spear Mastery Continuum. As well, Dr. Green maintains active membership in the American Academy of Cosmetic Dentistry, American Dental Association, Texas Dental Association and the Fort Worth District Dental Society. For more information about Dr Green and her practice colleagues visit http://www.ngreendental.com/office-information/about-the-doctors/
About Ft. Worth Cosmetic & Family Dentistry
Ft. Worth Cosmetic & Family Dentistry provides professional dental services using the latest technology and dental techniques. The practice is staffed by a friendly team, led by Dr Nikki Green and Robert W. Leedy, whose focus on putting confident smiles on patients of all ages.
The practice's general and cosmetic dental procedures include regular examinations and cleaning, fillings, dental veneers, teeth whitening, dental fillings and Invisalign.
More detailed information about this Fort Worth is at http://www.NGreenDental.com