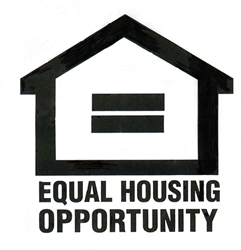 Jobs, culture, entertainment and a sense of community. There's so much to this region that make it a dynamic place to live beyond the affordability.
Dallas, TX (PRWEB) December 25, 2014
The strong economy and stellar amenities of North Texas are helping Fort Worth to grow like crazy. Berkshire Hathaway HomeServices PenFed Realty Texas reports Fort Worth is the fastest-growing city in the nation, even beating out its sister city Dallas and other large Texas metro areas.
According to a December 4 report in The Dallas Business Journal, which cited data from the U.S. Census Bureau, Fort Worth ranked as the fastest growing city from 2000 to 2013 with a growth rate of 42.34 percent. The total population added during the 13 year period was 226,398 new residents.
Other Texas cities to make the top five included Austin and San Antonio, however Fort Worth dwarfed their growth rates of 27.45 percent and 18.73 percent, respectively. Not even its sister city Dallas could broach Fort Worth's exponential growth. Dallas grew by only 2.83 percent, taking 24th in city rankings.
Fort Worth's top ranking represents the mass migration of businesses and home owners to North Texas. The region is home to 18 Fortune 500 companies and is attracting large corporations such as Toyota with a strong and diverse economy.
Affordable housing has also been a key player in North Texas' coup to become the most desirable region in the nation. Altos Research, a California-based real estate analytics company, reports the median single-family home value in Fort Worth as of December 12 is $172,090.
"Fort Worth really has everything a home owner could possibly ask for," says DD Flynn, VP of Marketing at Berkshire Hathaway HomeServices PenFed Realty Texas. "Jobs, culture, entertainment and a sense of community. There's so much to this region that make it a dynamic place to live beyond the affordability."
Click here for a 60-second Fort Worth home market update.
About PenFed Realty , LLC
PenFed Realty, LLC, wholly owned by PenFed (Pentagon Federal Credit Union), is a full-service real estate company with an annual sales volume over $2.8 billion; serving PenFed members as well as the general public. Over 1,700 top-notch sales professionals work out of PenFed Realty's 50+ offices to provide complete real estate services nationwide.
PenFed Realty is an independently owned and operated franchisee of BHH Affiliates, LLC. Berkshire Hathaway HomeServices and the Berkshire Hathaway HomeServices symbol are registered service marks of HomeServices of America, Inc.
About Berkshire Hathaway HomeServices
Berkshire Hathaway HomeServices, based in Irvine, CA, is a real estate brokerage network built for a new era in residential real estate. The network, among the few organizations entrusted to use the world-renowned Berkshire Hathaway name, brings to the real estate market a definitive mark of trust, integrity, stability and longevity. Berkshire Hathaway HomeServices in early 2014 was named "Real Estate Agency Brand of the Year" by consumers in the 26th annual Harris Poll EquiTrend® study of the largest real estate networks.
Irvine, CA-based HSF Affiliates LLC operates Berkshire Hathaway HomeServices, Prudential Real Estate and Real Living Real Estate franchise networks. The company is a joint venture of which HomeServices of America, Inc., the nation's second-largest, full-service residential brokerage firm, is a majority owner. HomeServices of America is an affiliate of world-renowned Berkshire Hathaway Inc.