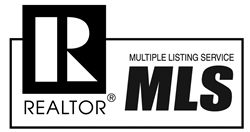 Homes in Fort Worth are going to appreciate in the coming years and those noticing the value here are really going to benefit in five, 10 years
Dallas, TX (PRWEB) November 03, 2014
Home buyers in Fort Worth aren't paying attention to the fact that it is currently the traditional slow season for real estate. Prudential Texas Properties reports that despite the time of the year, home buyers are incredibly active with trends pointing up in various components of the housing market.
According to Altos Research, a California-based real estate analytics company, both demand and the median home values increased in the week ending October 17. The median value rose to $167,427 from the previous week and it has been on the rise since the start of September. Compared to last year around the same time, the median value has upticked considerably showing that this market is going strong.
At the same time, demand has increased in the several weeks ending October 17. Altos uses a unique figure called the Market Action Index to determine whether local conditions are in favor of buyers or sellers based on a scale that uses 30 as the neutral point. Since the start of September this figure has been working its way up and was marked at 38.01 in the October 17 report, giving seller's a significant advantage.
The uptick in demand for Fort Worth homes ties in with the decrease of available homes for sale here, which is a trend that has been taking place since August. Less than 2,250 homes are on the market in Fort Worth, which could be an underlying product of fewer home sellers getting into the market.
"Fort Worth is considered to be one of the country's top markets for real estate and home buyers are eager to get their hands on a piece of property in this community," says DD Flynn VP of Marketing at Prudential Texas Properties. "Homes in Fort Worth are going to appreciate in the coming years and those noticing the value here are really going to benefit in five, 10 years."
As a result of the typical seasonal slowdown, homes are staying on the market for slightly more time than they were at the start of September when the average days on market was the lowest in the past 12 months.
Click here for a 60-second Fort Worth home market update.
©2014 BRER Affiliates LLC. An independently owned and operated broker member of BRER Affiliates, LLC. Prudential, the Prudential logo and the Rock symbol are registered service marks of Prudential Financial, Inc. and its related entities, registered in many jurisdictions worldwide. Used under license with no other affiliation with Prudential. Prudential Texas Properties is an independently owned and operated member of BRER Affiliates LLC. Equal Housing Opportunity.