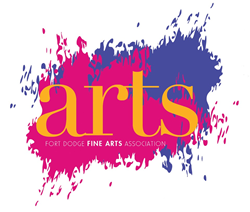 "The Fort Dodge area is filled with theatre and destination locations like Soldier Creek Winery that offer social events," says Susan Ahlers Leman, President of the Fort Dodge Fine Arts Association.
Fort Dodge, Iowa (PRWEB) January 04, 2016
Soldier Creek Winery has recently joined the Fort Dodge Fine Arts Association. In addition to offering extraordinary local wines, Soldier Creek hosts talented musicians and musical groups each Friday evening from 6 to 8 pm with Vineyard Vibrations. Guests also enjoy great food from Smokeworx that compliments both the wine and music.
The casual setting is both inviting and relaxing for all ages. The schedule for entertainment currently lists performances by Jeremy Ober from Brutal Republic on January 8th, The Matchsellers playing bluegrass on January 15th, Rus Lachney with classic hits on January 22nd, The Blackbird Review will play Indie Folk on January 29th, David Watson playing your favorites on February 5th, Hilary Scott is an Americana songwriter performing on February 12th, Kurt Bearinger brings Country, Folk and Acoustic Pop on February 19th, Brook Hoover livens it up with Johnny Cash, Beatles, Blues and Rockabilly style on February 26th.
Soldier Creek Winery is one of Iowa's premier wineries and is quickly extending its audience by offering delightful entertainment, activities and wine. The artist in you is brought out during the Craft Nights held on January 16th with Whitney's Wisps and Wine and on January 21st Lighted Valentine's Day Wine Bottles. Space is limited so reservations are requested for these art activities.
Act, Sing, Dance with the Musical Theatre Triple Threat Workshops presented by Stage Door Productions. Here students entering 5th-12th grades learn through a unique experience taught by professional area faculty. Sessions will include vocal technique, song and audition repertoire, acting and scene study, and dance. No previous performance experience is necessary.
These workshops will be held from 9 am – 12:30 on January 30, February 19 and March 19, 2016 at First United Methodist Church, 127 N. 10th St. in Fort Dodge. Cost is $100 for all three sessions. For additional information, contact Shelly Bottorff, 515.570.7807 or sonbird50595(at)yahoo(dot)com.
This fun-filled and enriching program is designed to nurture each child's self-esteem and to foster self-discipline, arts appreciation, creative thinking, trust and teamwork. We provide a supportive environment that encourages participants to have the confidence to try new things and to believe in their own abilities as they express their talents and have fun on stage.
Experienced and supportive professionals with notable accomplishments will direct the workshops. Instructors will provide participants with opportunities for artistic exploration, self-expression, education and teamwork by exposing them to several aspects of musical theater. Instructors for the workshops include Shelly Bottorf, Becky Harfst, and Alyssa Sparks. Green Door Photography will be providing free head shot photos for the participants.
Stage Door Productions also is offering "Curtain Call Kids" – a one-day Musical Theatre workshop for youth in Kindergarten – 7th grade a unique experience taught by professional area faculty on January 9, 2016. No previous performance experience was necessary.
This program is designed for youth who love acting, singing, dancing and performing. In a non-competitive, inspiring environment, students will develop self-expression, body awareness and social skills. Classes are age-appropriately challenging inspiring, innovative, empowering and a safe place to develop friendships and self-confidence.
Faculty taught students the basics of dancing, singing and acting. Acting, Singing, Dancing, Improvisation, Theatre Games, Scene Study, Speech and Diction, Projection, Choreography, Performance Techniques, Stage Presence, Stage Direction, Cold Reading, Brainstorming, Collaboration, Musical Development, Joy of Expression. This was a fun class, and also allowed students to have fun, make friends and develop important life skills such as listening, communicating, teamwork and confidence.
Stage Door Productions is committed to high-quality performances of small-cast musicals as well as providing educational Youth Theater experiences in the Fort Dodge, Iowa area through their Youth Theater program, Take 2 Summer Youth Theater.
"The Fort Dodge area is filled with theatre and destination locations like Soldier Creek Winery that offer social events," says Susan Ahlers Leman, President of the Fort Dodge Fine Arts Association.
The Fort Dodge Fine Arts Association promotes all the fine arts and cultural programs in Fort Dodge and surrounding communities. To learn more about the Fort Dodge Fine Arts, please contact Amy Bruno at 515-573-3180 or by email at amy(at)fd-foundation.org. The website provides additional schedule of events and performances at http://www.fdfineartsassociation.org.