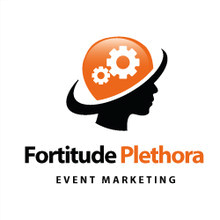 Fortitude Plethora attended an invitation-only event on Friday 27th January where the focus was on developing a strong online brand presence.
Manchester, England (PRWEB) February 10, 2017
Fortitude Plethora is a Manchester-based sales and event marketing company that offers businesses practical solutions designed to increase engagement and generate a higher rate of sales. Through face-to-face customer communications, the company meets with customers on behalf of brands within the beauty, finance, and telecommunication sectors, to form real, long lasting connections and understand each consumer's needs and values. Offering solutions to both large and small enterprises, the firm can tailor their campaigns to suit any business model.
About Fortitude Plethora: http://www.fortitudeplethora.com/about-us/
Promoting the benefits of personal development, the firm can encourage their independent contractors to adopt a student mentality and support learning through free workshops in specific skill areas. Fortitude Plethora is confident their success throughout 2016 can be accredited to their intense focus on keeping abreast of new trends, sourcing inspiration and forging new business relationships. They intend to maintain their efforts throughout 2017.
Building brand image has always been a focus for Managing Director Toni Stewart; she has worked hard developing a strong presence both online and in the local community. With the firm looking to expand into two further locations by the end of the first financial quarter of 2017, the brand is keen to increase their online exposure, and maximise the overall impact they can achieve to boost their ability to promote their brand vision and culture. When sourcing new contractors, it has been beneficial to communicate the company culture, it allows the firm to develop teams with similarities in beliefs and values.
Fortitude Plethora attended an invitation-only event on Friday 27th January where the focus was on developing a strong online brand presence. The seminar was being hosted at the Hilton Bankside, a luxury venue situated near to the Tate Modern, The Shard and Shakespeare's Globe. Designed to cater for a variety of party sizes it was perfectly suited to the multi-topic seminar and allowed delegates to maximise their learning opportunities. Topics covered included the importance of industry relevant social media updates, personalised content, how to achieve a creative blog and how the personalised brand correlated to more successful recruitment. Guest speakers focussed on the importance of creating fun and innovative online brands, to make a firm more memorable and attract top talent to enhance the businesses profile.
Fortitude Plethora is looking forward to developing new content for their blog and sharing their brand vision through their personalised branding throughout 2017.