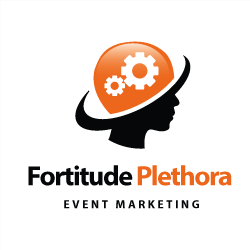 Miss Stewart will be implementing some key productivity strategies during her stay in the U.S.
(PRWEB) July 06, 2016
Toni Stewart, Managing Director of sales and event marketing firm Fortitude Plethora is preparing to jet off to America for a series of important business engagements and networking opportunities. Despite being based in the UK, Toni Stewart was recently invited to attend the 2016 Sales Awards in New York, where America's most ambitious and accomplished professionals will be celebrated for their achievements over the last 12 months. The awards ceremony, which is an invite-only Black Tie affair will be Miss Stewart's third gala this year, after also being invited to the national UK sales awards in London and flying out to Australia for their annual ceremony earlier this year.
About Fortitude Plethora: http://www.fortitudeplethora.com/about-us/
The New York Sales Awards are due to take place on 9th July at 583 Park Avenue in the heart of New York City. The evening will be hosted by some of the industry's high flyers and will see a selection of industry experts take to the stage to share their secrets of success, alongside the awards ceremony. With business owners like Toni Stewart flying in especially for the event, the New York Sales Awards is also set to be an unmissable networking opportunity for attendees. The event will offer the rare chance for them to meet with professionals from across the world to discuss ideas and form new business relationships.
After the U.S Sales Awards, Toni Stewart is also scheduled to visit LA alongside one of the industry's most influential and successful entrepreneurs. During her stay in LA, Miss Stewart will not only get to discuss business ideas with this globally successful leader, she will also have the opportunity to meet local sales and marketing professionals and take in the sights of one of America's most iconic cities.
Despite these major travel plans, Toni Stewart is determined to maintain the growth and development of Fortitude Plethora back home – with the firm set to open a new office in Essex in the coming weeks. To ensure she can successfully oversee this expansion whilst overseas, Miss Stewart will be implementing some key productivity strategies during her stay in the U.S. Below are just two of the 'must follow' rules professionals should stick to when travelling to ensure performance doesn't slip.
1. Plan Entire Weeks in Advance.
Possibly the most important thing for a professional to do before embarking on a trip is to get organised and plan ahead. This will save them untold problems, missed deadlines and stress. For every week they will be away from the office they should plan the entire week ahead on the Sunday before. This means organising their entire schedule hour-by-hour for each day of the week and outlining the top priorities that need to be accomplished by both themselves and their team back home for the entire week.
2. Utilise those early hours.
By far the most valuable time of the day that a professional will get anything done while travelling is during the early morning hours. Depending on time zones, mornings are normally safe from distractions back home and when faced with a packed day ahead of meetings or networking, putting the hours in in the morning can ease a professional's workload and create a positive mindset ready for the day ahead.
Fortitude Plethora is a Manchester-based firm committed to raising brand awareness of their clients through energetic event promotions. The firm generates exceptional results compared to conventional advertising methods and creates a lasting impression with consumers through personalised, face-to-face customer communication.