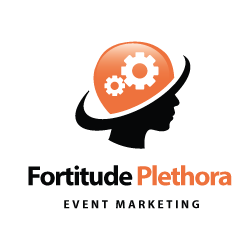 Toni Stewart is passionate about manufacturing supportive environments for aspiring entrepreneurs to practice their trade.
(PRWEB) July 22, 2016
Fortitude Plethora are proud of their endeavours to support and guide tomorrow's generation of entrepreneurs. Offering business development opportunities through voluntary workshops and networking opportunities, the firm are looking to bridge the gap between opportunity and dreams. Small businesses are fundamental in the sustainability of a strong economy, and the firm's CEO Toni Stewart is passionate about manufacturing supportive environments for aspiring entrepreneurs to practice their trade. By interacting with young jobseekers, one of the main findings was an overwhelming fear of the unknown. Also, the lack of support available often discouraged individuals to follow their entrepreneurial dreams. This encouraged Toni Stewart to extend their business development opportunity nationwide.
About Fortitude Plethora: http://www.fortitudeplethora.com/about-us/
Specialists in outsourced sales and event marketing, Fortitude Plethora have continued their recent string of successes by announcing that they are expanding their business reach to the South to Essex. The firm's recent relocation was a huge success and is allowing the next step to be taken in Fortitude Plethora's exciting expansion plans. With their new location in Essex being checked off, the firm is in line to expand into further 2 major UK cities by February 2017. The firm are looking to expand their client base to include brands from telecoms, finance and beauty to utilities, charities and non-profit organisations. The firm are committed to ever expanding as well as promoting growth and opportunity in all areas. Toni Stewart, CEO of Fortitude Plethora, is confident that there are lots of exciting times ahead for the company.
Fortitude Plethora is a Manchester based sales and event marketing firm that offers businesses effective solutions designed to increase engagement and generate a higher rate of sales. Through face-to-face customer communications the firm meets with customers on their clients' behalf in order to form real, long-lasting connections and understand their individual needs and values. This information then helps them to fully personalise the customer experience, which drives brand loyalty and encourages a greater quantity of quality sales.
The firm are excited to bring working opportunities to aspiring entrepreneurs in Essex. By injecting opportunities to the area, the company looks to continue its work with mentoring and guidance, breeding the next generation of successful small business owners.