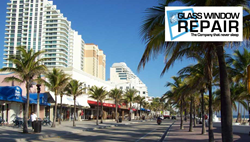 Service is an important part of being a glass repair company, especially when it comes to sliding glass doors
Fort Lauderdale, FL (PRWEB) September 01, 2016
September 01, 2016 - Fort Lauderdale, FL.
Express Glass and Board Up, recognized as one of the favorite glass repair service companies in Fort Lauderdale especially for sliding glass doors, is proud to announce a timely post on the concept of service to its blog. The post is just in time for the busy Labor Day weekend, and the unofficial end of summer.
"Service is an important part of being a glass repair company, especially when it comes to sliding glass doors," commented Yaniet Santos, general manager of Express Glass. "We sat down and brainstormed out feelings about service, and posted to this to our blog just in time for the busy Labor Day weekend, when we will be open and taking calls."
To read the post in its entirety, visit http://www.expressglassfl.com/blog/glass-repair/service-important-word-ft-lauderdale-residential-glass-repair-service/. To read posts focused on Fort Lauderdale, visit http://www.expressglassfl.com/blog/tag/fort-lauderdale/.
Service and Fort Lauderdale: What Does Great Service Mean?
Unfortunately, the glass repair business is not known for excellent customer service. In this timely blog post, however, express glass inboard up turns its eye towards the concept of service in the commercial and residential glass repair business. First and foremost, it highlights the importance of being open 24 hour the day, seven days a week. With the upcoming Labor Day holiday, this is incredibly timely. Second, the blog post explains how important it is that the company be neutral with respect to repairing or replacing a sliding glass door. Many competitors, unfortunately, steer customers towards a poor and more expensive choice. Express glass, in contrast, gives customers every option. Third, the blog post concludes with a detailed description and discussion about inventory, and carrying the latest and greatest sliding glass door parts and complete doors. Interested parties are urged to visit the blog to read the post in its entirety.
About Express Glass Repair and Board Up
Express Glass and Board Up Inc. is a family owned and operated glass repair business with more than 20 years of experience. Their professional technicians and the large variety of inventory make Express Glass the top glass repair service. If customers are looking for Miami glass repair or Ft. Lauderdale glass repair as well as glass repair in Delray Beach or West Palm Beach glass repair, please reach out to the company for a free estimate. If customers need a 24/7 Sliding Glass Door repair service in Ft. Lauderdale or Boca Raton or Miramar, technicians are standing by. The company specializes in sliding glass door repair and window glass repair; technicians will handle any glass replacement situation efficiently. Home or business glass repair is the company's main priority.
Express Glass Repair and Board Up
http://www.expressglassfl.com/