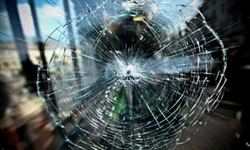 Florida has intense sun and strong hurricanes that can easily damage single-pane glass. Sometimes we meet customers who don't realize they could be saving money if they upgraded with a better choice
Fort Lauderdale, FL (PRWEB) July 22, 2015
Express Glass, Fort Lauderdale's top window repair company, has announced their latest informative post about various glass types for Florida's residential and commercial windows. The "think piece" is part of a series, answering common concerns among businesspeople and residents about glass and window repair. Florida's changing weather provides stress and damage to single pane windows. A better choice to protect properties is available.
"Florida has intense sun and strong hurricanes that can easily damage single-pane glass. Sometimes we meet customers who don't realize they could be saving money if they upgraded with a better choice," explained Yani Santos, general manager of Express Glass. "Our think piece describes the different types of glass and how to make the perfect, and most efficient choice for their home or business."
To read the full informative piece about window glass choices and how to get a professional repair or replacement, please visit; http://www.expressglassfl.com/home-window-repair/glass-window-repair/. In addition to the discussion of numerous window glass types, one can browse the website for more information about glass repair services to both commercial and residential customers in Broward County in general and Fort Lauderdale in particular.
Window Upgrades Make Ft. Lauderdale Properties Safer and Improve Lifestyles.
Broward County residential and commercial residents understand the weather may seem ideal to Florida vacationers, but it is not perfect year-round. Intense summer sunshine heats up homes and damages indoor furniture. Seasonal hurricanes shatter weak glass doors and windows. Express Glass reminds customers about the selection of glass available to keep a home or business protected and comfortable. When the solution is beyond the normal choices of tempered, insulated or high-impact glass, Express Glass discusses the process for Florida's special order glass as well. An upgrade in windows for Ft. Lauderdale customers is also an upgrade in the Florida lifestyle.
About Express Glass Repair and Board Up
Express Glass and Board Up Service Inc. is a family owned and operated glass repair business with more than 20 years of experience. Their professional technicians and the large variety of inventory make Express Glass the top glass repair service. If customers are looking for Ft. Lauderdale glass repair or Broward County glass repair, please reach out to the company for a free estimate. If customers need a 24/7 window or glass door replacement, technicians are standing by. The company specializes in sliding glass door repair and window glass repair; technicians will handle any glass replacement situation efficiently. Home or business glass repair is the company's main priority.
Express Glass Repair and Board up
http://www.expressglassfl.com/