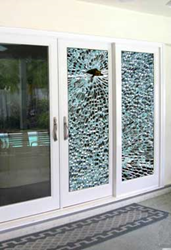 This is the time of year when people are looking for their dream home in Fort Lauderdale
Fort Lauderdale, FL (PRWEB) April 01, 2016
Express Glass Repair and Board Up of Fort Lauderdale is proud to announce a coupon renewal has been issued for the Spring home selling season, and specific to Ft. Lauderdale residents. With Spring considered one of the best times to sell a home in Ft. Lauderdale, yet the market still somewhat depressed, home sellers often search for discounted ways to upgrade their home windows, sliding glass doors, and other glass-related items in their homes. The company hopes that the coupon renewal will assist homeowners.
"This is the time of year when people are looking for their dream home in Fort Lauderdale," commented Yaniet Santos, General Manager of Express Glass. "Our customers trying to sell their home get tips from real estate agents about simple upgrades to attract serious buyers. One is window and door glass replacement, so that's why we are renewing our 10% coupon this Spring season."
To view the Express Glass 10% coupon for glass replacement go to: http://www.expressglassfl.com/coupon/. To review the Fort Lauderdale web page go to http://www.expressglassfl.com/fort-lauderdale-glass-window-repair/. On the latter page, Ft. Lauderdale residents can find a local phone number to call for glass replacement and repair service in the area.
Fort Lauderdale Residents Spring into 10% Coupon for Glass Replacement
Here are some reasons why this coupon offer is very timely. First, Spring is considered one of the best times to sell a home in the popular city of Fort Lauderdale because the end of school is just around the corner. Second, new home buyers from the Northeast often flee that climate to warmer Florida after a harsh winter. Third, residents looking to sell a home may receive advice from real estate agents about simple upgrades to attract ready buyers. In conclusions, glass replacement for sliding doors and windows is normally on the upgrade checklist. A renewed coupon offer hits this time window perfectly.
About Express Glass Repair and Board Up
Express Glass and Board Up Service Inc. is a family owned and operated glass repair business with more than 20 years of experience. Their professional technicians and the large variety of inventory make Express Glass the top glass repair service. If customers are looking for Ft. Lauderdale glass replacement as well as glass repair in Delray Beach or West Palm Beach glass replacement, please reach out to the company for a free estimate. If customers need a 24/7 Sliding Glass Door repair service in Fort Lauderdale or Boca Raton or Miramar, technicians are standing by. The company specializes in sliding glass door repair and window glass replacement and repair; technicians will handle any glass replacement situation efficiently. Home or business glass repair is the company's main priority.
Express Glass Repair and Board up
http://www.expressglassfl.com/