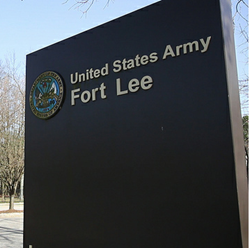 Desktop Alert has successfully brought to light the need for vendors of EMNS systems to produce a system miles per gallon (MPG) sticker to the customer.
Chatham, NJ (PRWEB) October 09, 2013
Desktop Alert Inc., the leading provider of IP-Based Mass Notification to the U.S. Army worldwide alerting upwards of 1 million U.S. Army personnel today announced that the U.S. Army at Fort Lee has selected the Desktop Alert Emergency Mass Notification System (EMNS).
Fort Lee is a United States Army post and headquarters of the U.S. Army Combined Arms Support Command (CASCOM)/ Sustainment Center of Excellence (SCoE), the U.S. Army Quartermaster School, the U.S. Army Ordnance School, The U.S. Army Transportation School the Army Logistics University (ALU), and the U.S. Defense Commissary Agency (DeCA). A U.S. Army Forces Command (FORSCOM) unit, the 49th Quartermaster Group (Petroleum and Water), is stationed there. Fort Lee also hosts two Army museums, the U.S. Army Quartermaster Museum and the U.S. Army Women's Museum. The Army's Ordnance Museum has plans to establish a collection preservation site at Fort Lee. The fort is named for Confederate General Robert E. Lee.
The expansion of the Desktop Alert EMNS to Fort Lee supports the company's position that Desktop Alert has raised the bar with its patent pending communications capability which exceeds the DoDi 6055.18 mandatory position requiring emergency management installations reach all personnel within 10 minutes or less. The Desktop Alert EMNS reaches all workstations in seconds.
"We are honored by the Fort Lee selection and the continued support from the U.S Army worldwide for our best-of-breed Desktop Alert EMNS. Desktop Alert is a hybrid IP-Based EMNS platform with unrivaled efficiency, system speed and cost," said Howard Ryan, Chief Research and Development, Desktop Alert Inc.
Desktop Alert is now protecting Army personnel at nearly 75 installations and organizations with upwards of 1 million end-users. Desktop Alert is highly affordable and rapidly becoming the U.S. Army preferred EMNS of choice with procurement's by:

National Guard Bureau (Air and Army nationwide)
Fort Hood
Fort Gordon
Fort Lee
Fort Bragg
Fort McAlester
Fort Campbell
Fort Knox
Fort Leavenworth
Fort Leonard Wood
Fort Rucker
Fort Polk
USAG Heidelberg
USAG Brussels
USAG Benelux
USAG Shinnen
United States Military Academy
Desktop Alert has also been selected by the U.S. Force at:
Air Force Space Command HQ
Air National Guard at 88 Base Locations.
United States Air Force Academy
721st Communications Group, Cheyenne Mountain
Malmstrom Air Force Base
Morón Air Base
Dover Air Force Base
Buckley Air Force Base
Maxwell Air Force Base
About Desktop Alert Inc.: http://www.desktopalert.net
Worldwide U.S. Military organizations such as The United States National Guard, The United States Air Force Academy, The United States Military Academy at West Point, Multi-National Forces in IRAQ, The U.S. Air Force, The U.S. Army now utilize the DTA mass notification platform daily for their organizations emergency communication requirements. Desktop Alert can contact thousands of users with desktop alerts and require receipt confirmation of the message. Those not verified can then be listed on a report and/or sent as a "Target Package" to be automatically contacted by other means such as email, SMS, phone calls and other devices.