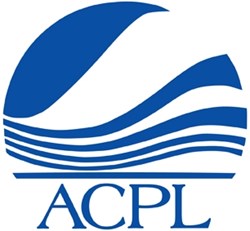 'These computers are a great supplement to all of the other early literacy support the Allen County Public Library offers.' - Mary R. Voors, Children's Services manager
Chester, PA (PRWEB) January 21, 2014
AWE has announced that the Allen County Public Library (ACPL), headquartered in Fort Wayne, Ind., has implemented 20 of AWE's Early Literacy Station™ computers within its library system of 14 locations.
The Early Literacy Station is an all-in-one computer system designed for children approximately 2-8 years old. It features over 60 pre-loaded educational software programs that include thousands of activities. The content is organized by subject areas using an intuitive interface.
It offers children a safe, stand-alone touchscreen computer that does not require an Internet connection to operate. The software content spans all curriculum areas (reading, language arts, math, science, STEM, social studies, writing, graphic arts, typing, music, and more) and is correlated to Common Core standards. It also features a host of administrative features including timed sessions and usage tracking.
"Children's librarians around the country have expressed how easy it is to get started with these computers, and we have seen how kids and parents love the variety of educational games. These computers are a great supplement to all of the other early literacy support the Allen County Public Library offers. The games include many opportunities for preschoolers to talk, read, sing, and play with their parents. Because they are very intuitive for young children, the Early Literacy Station can also be used independently," said Mary R. Voors, Children's Services manager.
"We now have at least one Early Literacy Station in every ACPL branch as well as having three in the Children's Services department at the Main Library," she added.
AWE's flagship product, the Early Literacy Station, is found in 40% of the public library systems across the United States. It is also found in Canada and other countries. The Early Literacy Station is available in English, Bilingual Spanish, and Bilingual French.
About Allen County Public Library (http://www.acpl.lib.in.us)
The Allen County Public Library has been part of the social and cultural fabric of Fort Wayne, Ind., and surrounding communities since 1895. Then known as the Fort Wayne Public Library, it served residents with 3,606 volumes in a room in City Hall. Since then it has grown to consist of the main library in downtown Fort Wayne and 13 branches in the city and outlying communities.
About AWE, Inc. (http://www.awelearning.com)
AWE's mission is to inspire children to become lifelong learners and to facilitate a "community learning" network that includes public libraries, schools, child care centers, and the home. AWE's engaging digital learning solutions feature intuitive learning environments, are easy to use, feature educational content across all subject areas, and can be personalized for every child. For more information, visit http://www.awelearning.com.