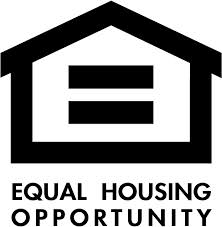 It's clear with the high demand for homes and continuous commercial development in Fort Worth that home buyers are just as interested in living here as they are in Dallas
Fort Worth, TX (PRWEB) April 18, 2014
Fort Worth development is happening at rapid speeds, as Dallas and the surrounding suburbs are spearheading the growth of North Texas. Everything from mixed-use complexes to state-of-the-art medical centers to new retail centers, Fort Worth is taking the reigns as one of the fastest growing cities in the country.
Prudential Texas Properties reports a logistics company signed a 10-year lease for 145,000 square feet of space at Railhead Industrial Park near U.S. 287 and Interstate 35W. The move to a larger warehouse space in Fort Worth and will expand its operations by about 30 percent.
According to an April 9 report by the Dallas Business Journal, Louisville, Kentucky-based A&R Logistics plans to acquire companies in the dry or liquid bulk transportation business, bringing in revenues between $25 million and $100 million.
"Fort Worth has always been the younger sibling to Dallas, but the city is making huge strides to prove that it's potential is just as important." DD Flynn, VP of Marketing at Prudential Texas Properties says. "I think it's clear with the high demand for homes and continuous commercial development in Fort Worth that home buyers are just as interested in living here as they are in Dallas."
According to Altos Research, a California-based real estate analytics company, the demand for homes in Fort Worth, along with the median single-family home value, has increased over the past several weeks.
As of April 4, the median home value was posted at $156,129 for the weighted 90-day average and more than $164,000 for the seven-day average. The median value has been on the rise since February, with no signs of slowing down as the busy spring season gets underway.
Altos' Market Action Index, which measures the conditions of a market to determine whether they favor buyers or sellers with a neutral value of 30, was most recently marked at 37.08, showing a slight bias toward sellers.
But good news for buyers, homes for sale in Fort Worth are still within reach, and this high demand could help propel more home sellers into the market.
Click here for a 60-second Fort Worth home market update.
©2014 BRER Affiliates LLC. An independently owned and operated broker member of BRER Affiliates, LLC. Prudential, the Prudential logo and the Rock symbol are registered service marks of Prudential Financial, Inc. and its related entities, registered in many jurisdictions worldwide. Used under license with no other affiliation with Prudential. Prudential Texas Properties is an independently owned and operated member of BRER Affiliates LLC. Equal Housing Opportunity.