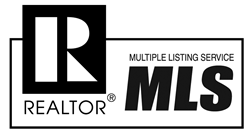 With nearly 40 percent fewer foreclosures in Dallas-Fort Worth, both home buyers and sellers are regaining a sense of confidence in the local market
Dallas, TX (PRWEB) September 18, 2014
A surefire sign of an improving market is the decrease of foreclosures going to auction, and the Dallas-Fort Worth area is seeing a major shift in these properties. Prudential Texas Properties reports the region has far less foreclosure auctions in September of 2014 than it did in the same month a year ago.
According to data from the Foreclosure Listing Service reported September 2, foreclosures fell 38 percent in the Dallas-Fort Worth region year-over-year. And some parts of the region experienced an even more drastic fall. Denton County in particular saw a 55 percent decrease.
During the 12 months ending this July, 6,569 homes in the Dallas area were sold at foreclosure auctions. Compared the the national average, the Dallas area saw far fewer foreclosures in July, 0.7 percent compared with 1.7 percent throughout the nation. And this is even more of a drastic shift when comparing to 2010 when nearly 64,000 homes were under foreclosure.
"The housing market in the Dallas-Fort Worth area has been doing great for the past year, and this data goes to show that homes are gaining equity and home owners are in a good position here," says DD Flynn VP of Marketing at Prudential Texas Properties. "With nearly 40 percent fewer foreclosures in Dallas-Fort Worth, both home buyers and sellers are regaining a sense of confidence in the local market."
Dallas home owners who are in serious delinquency on their homes is also much lower than it is nationwide. According to the FLS, 3.1 percent of Dallas home owners are in this situation whereas 4.3 percent of home owners throughout the nation are dealing with serious delinquency.
Denton, a community within Denton County, has experienced incredible increases in the median home values, according to Altos Research, a California-based real estate analytics company. As of August 29, the median single-family home value was $226,819, up from about $195,000 a year ago.
Click here for a 60-second Denton home market update.
©2014 BRER Affiliates LLC. An independently owned and operated broker member of BRER Affiliates, LLC. Prudential, the Prudential logo and the Rock symbol are registered service marks of Prudential Financial, Inc. and its related entities, registered in many jurisdictions worldwide. Used under license with no other affiliation with Prudential. Prudential Texas Properties is an independently owned and operated member of BRER Affiliates LLC. Equal Housing Opportunity.