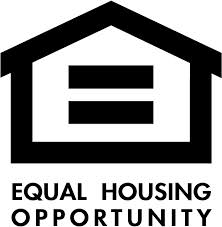 Fort Worth home buyers continue to hear that the market needs more inventory, and we're lucky to be seeing this slow and steady climb in the amount of available homes
Dallas, TX (PRWEB) August 22, 2014
Following an incline in available homes for sale in Fort Worth, the median single-family home value has stabilized for the first week in August. Prudential Texas Properties reports the median home value welcomed a much-needed stagnant period after a major trend of increasing prices that began at the start of 2014.
Altos Research, a California-based real estate analytics company, found the median home value to be at $164,900 as of August 4. At the start of January, the median home value was at $150,000, and it reached its highest level since July 2011 of roughly $168,000 in July 2014.
At the same time, the level of demand here is outreaching the hands of buyers, leaving the market in the hands of sellers. Altos uses a unique value called the Market Action Index, which uses 30 as the neutral value and measures whether conditions are trending up into seller territory or down into buyer territory. Coming off the heels of a slight uptick in the first weekend of August, the index was marked at 39.78.
This figure is below the all-time-high for the Market Action Index, but not by much. The slowly rising inventory level is likely playing a role in this easing index, which experienced several weeks of declines and stagnant figures before picking back up.
"Fort Worth home buyers continue to hear that the market needs more inventory, and we're lucky to be seeing this slow and steady climb in the amount of available homes," says DD Flynn VP of Marketing at Prudential Texas Properties. "There's still a ways to go, but things are looking good and improving consistently in Fort Worth and its surrounding suburbs."
Click here for a 60-second Fort Worth home market update.
Altos' numbers note the supply of available homes in Fort Worth has upticked to about 2,500 as of August 4 for the seven-day average. After dipping to its lowest level seen in available Altos data, its upward trend is a welcomed relief.
©2014 BRER Affiliates LLC. An independently owned and operated broker member of BRER Affiliates, LLC. Prudential, the Prudential logo and the Rock symbol are registered service marks of Prudential Financial, Inc. and its related entities, registered in many jurisdictions worldwide. Used under license with no other affiliation with Prudential. Prudential Texas Properties is an independently owned and operated member of BRER Affiliates LLC. Equal Housing Opportunity.