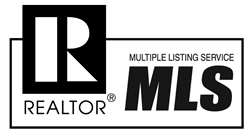 Dallas, TX (PRWEB) October 08, 2014
The hot, hot real estate market in Fort Worth may finally be seeing some sort of easing in trends as the fall season gets underway, but homes are still moving at incredible rates. Prudential Texas Properties reports the Fort Worth housing market to be experiencing a high level of home buyer demand as the entire North Texas region continues to shine as one of the most desirable places to find a home.
California-based real estate analytics company Altos Research measures buyer versus seller demand through a unique figure called the Market Action Index, which considers 30 as the neutral zone. In early spring, the index took a hike well into seller's territory showing the sheer strength of the Fort Worth housing market.
Demand for homes has eased slightly as the market gears up for the slow time of the year, but home buyers aren't taking a cue from Mother Nature. The index was marked at 37.50 as of September 19, well into seller's territory. While this figure has definitely eased, it hasn't been significant enough to cause any amount of concern for home sellers in Fort Worth.
"The Fort Worth housing market has seen more inventory come into play, and buyers are jumping on every opportunity they have to find a great home in this community that is still seeing far lower median home values than many other regions of North Texas," says DD Flynn VP of Marketing at Prudential Texas Properties. "Fort Worth was once considered the younger sibling to Dallas, but within no time this city is going to be sought out by buyers far and wide just like its larger neighbor."
The average property in Fort Worth sold in 85 days, which is the shortest time span seen in the market in the past 12 months. At the same time, there are about 2,420 available properties on the market. The median single-family home value saw a slight uptick in the week ending September 19, with the seven-day average landing at about $170,000.
Click here for a 60-second Fort Worth home market update.
©2014 BRER Affiliates LLC. An independently owned and operated broker member of BRER
Affiliates, LLC. Prudential, the Prudential logo and the Rock symbol are registered service
marks of Prudential Financial, Inc. and its related entities, registered in many jurisdictions
worldwide. Used under license with no other affiliation with Prudential. Prudential Texas
Properties is an independently owned and operated member of BRER Affiliates LLC. Equal
Housing Opportunity.