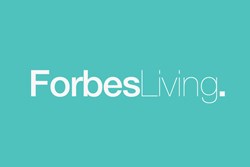 It takes a team to make a successful charity work and many times the younger volunteers get overlooked. I thought it was time to shine the spotlight on them. - Adam Goodkin (Publisher, Simply The Best Magazine)
Coral Springs, FL (PRWEB) October 14, 2013
Forbes Living TV, the popular television program hosted by international fitness celebrity Forbes Riley, is strong supporter of community volunteer work. Its Touching Hearts Changing Lives campaign compels staff to give back to the community, locally and nationally. The show is excited to announce that Evan Golden, Producer will be honored at the Young Leaders in Philanthropy event this month. Golden is a long-time dedicated volunteer with the Unicorn Children's Foundation, which is sponsoring the event.
The Young Leaders in Philanthropy award ceremony will be held on October 21, 2013 at the Jazzizz Nightlife Club in Boca Raton, Florida. "It has always been a dream of mine to go into the community and find those that are paying it forward. The bright, young stars of our neighborhoods," said Max Tucci, one of the hosts for the ceremony. "It is awesome to be recognized for the volunteer work I perform and for spreading awareness of those in need,", replied Evan Golden. Reservations are accepted via telephone or at rsvp@unicornchildrensfoundation.org.
About the Unicorn Children's Foundation
Unicorn Children's Foundation is an international non-profit organization dedicated to children and young adults with developmental, communication, and learning disorders through education, awareness, and research so that they have every opportunity to lead productive and fulfilling lives.
About Forbes Living TV
The show airs on WE (Women's Entertainment), FOX and ABC Broadcast Stations, ION and Regional News Networks. Join the interactive fun on the Forbes Living TV Facebook, Twitter and LinkedIn pages. The show's website http://www.forbeslivingtv.com provides a contact form business owners can fill out to receive more information.