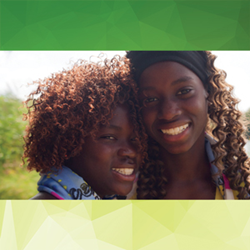 The assistance offered by Fill This House has helped countless young adults in our community, and has made Cleveland a stronger, more unified, and more prosperous city
Cleveland, OH (PRWEB) February 22, 2016
The Westshore Agency, a Cleveland-area insurance firm with offices serving the northern Ohio region, is joining the Fill This House organization in a fund raising drive that will benefit local teens aging out of the foster care system.
The Fill This House organization is dedicated to improving outcomes for teens transitioning from the foster care system to emancipation. Offering transitional and independent housing programs, life choice counseling, and material donations, Fill This House helps foster kids mature into happy, productive, and well-adjusted adults.
"The assistance offered by Fill This House has helped countless young adults in our community, and has made Cleveland a stronger, more unified, and more prosperous city," says Greg Brawner, owner and manager of the Westshore Agency.
To help spread the word about the Fill This House charity drive, Brawner and his team are working to establish an online social media platform and launch an email awareness bulletin to attract supporters from nearby communities. As well, the Westshore Agency will be featuring the Fill This House charity effort in the new issue of "Our Hometown," a monthly online magazine published by Westshore: http://www.thewestshoreagency.com/Our-Hometown-Magazine_46.
The Fill This House charity effort is only one of many charitable endeavors on the calendar for the Westshore Agency. As part of a permanent community involvement campaign dubbed "Agents of Change," the Westshore team has committed to assisting another new Cleveland-based charity every other month from here forward.
Readers who want to join the Westshore Agency during the Fill This House charity drive are encouraged to visit the firm's website and make a personal donation to the effort from this page: http://www.thewestshoreagency.com/Supporting-Foster-Care-Youth-Into-Adulthood_7_community_cause. Readers who would like to learn more about other charities and causes supported by Westshore can review the firm's Community Causes roster here: http://www.thewestshoreagency.com/community-cause.
About Westshore Agency
The Westshore Agency team ensures the ongoing protection needs of hundreds of families. We can help you protect the things that are important to you – your family, home, car, boat, and more. Westshore also offers a wide range of financial services that can help you secure your future and the future of your loved ones. The Westshore Agency is committed to earning the business of new clients by forging earnest relationships, providing superior service, and offering real world information about the insurance mechanisms best suited to your needs. Whatever you need protected, Westshore has you covered. To speak with a knowledgeable Westshore representative, browse to http://www.thewestshoreagency.com/ or call 440-892-1700.