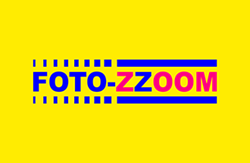 Spending hours and months to prepare a family photo book, is simply not a luxury for this group of ambitious individuals. FotoZZoom's photo book design services makes it possible.
(PRWEB) June 09, 2015
Being one of the players in the pioneering years of photo printing, formed in 1986, FotoZZoom has recently released its photo book design services with the goal of improving customers' online photo book printing experience by eliminating the hassle of spending hours and even months of photo book designing to a simple 15-20 minutes of placing an online order. FotoZZoom is currently based in Batu Caves, Malaysia where they headquarters their online photo printing operations alongside with their team of photo book designers.
Within the photo printing industry, more specifically the photo book printers industry, it has become a norm that with robust photo editing software, customers get the flexibility of designing their own customised memory photo book however they like. For once in the 21st century, customers are given the option to choose their favourite photos before they decide to proceed to developing their photos. Unlike in the 90s, customers need to develop every picture they have taken from their camera films at a local neighbourhood photo outlet.
With the vast features and robust photo editing software presently provided at no cost by photo book printers in Malaysia, it has become an untapped area for growth where customers make speed and time an ever more important resource in daily life. Busy employees who clocks 70-100 office hours on a weekly basis such as auditors, consultants, marketing executives and et cetera, they are stripped away the opportunity to have their fair share of memory keepsake. Spending hours and months to prepare, for example: a family photo book, is simply not a luxury for this group of ambitious individuals. FotoZZoom's photo book design services makes it possible.
Focused on bringing convenience into the picture of photo book printing in Malaysia, FotoZZoom looks toward the direction of providing quality photo products using just a fraction of the time of their customers' daily routine. Taking a step further into achieving the goal of hassle free photo printing, FotoZZoom released their printing prepaid plans as well where customers gets a fixed discount voucher to be redeemed any time for a period of one year from the date of purchase, hence, adding a further layer of convenience for the busy lot.
FotoZZoom will be employing vast approaches to tackle the convenience issue that now lies within the photo printing industry. With the photo book design services recently released, it makes a good head start in providing a hassle free photo book experience for memory book lovers in Malaysia. Photo printing promotions are made available on their site as well and they are accessible here. FotoZZoom was once the first and the only photo store retail chain to ever receive the prestigious Superbrands® award and by steering their online store towards the direction for convenience, their efforts will surely bring them a step closer in becoming the most convenient photo printing online store in Malaysia.
Contact
Company Name- FotoZZoom
Telephone Number- + 603-6186 6898 (Malaysia)
Email Address- care(at)fotozzoom(dot)com
Website Address - http://www.fotozzoom.com