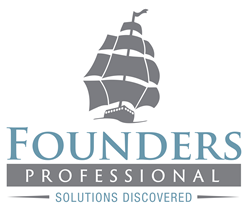 The addition of Roth will help both Founders Professional and our retail agent partners continue to flourish and win!
Chicago, IL (PRWEB) October 26, 2015
On the heels of opening their Chicago office (the company's second location) in early July, Founders Professional continues to grow and add staff. Founders Professional, an industry leading specialty wholesaler, today announced that Ryan Roth has joined their organization as a Professional Liability Broker in the company's Downtown Chicago office.
With nearly ten years of professional liability experience, Roth has established a reputation for himself as a hands-on broker that gets the job done for his agents. Prior to joining Founders, Roth was a professional liability broker with Hull and Co. out of their New Jersey office, and prior to that with ECC (Brown & Brown) out of Oak Brook, IL.
Roth has a proven track record of success. In 2011 he won the honor of Brown & Brown Wholesale's Rookie of the Year, producing the most amount of revenue for a first year producer. Ryan's work ethic and industry smarts will make him a valued addition to the growing Founders Professional team. Roth will focus on law firms, architects & engineers, technology/miscellaneous E&O risks and executive liability.
Robb Williams, President of Founders Professional, commented: "We are very excited today! Just over three months ago we opened our Chicago office and are now adding high quality people such as Ryan Roth to our team. The addition of Ryan will help both Founders Professional and our retail agent partners continue to flourish and win! Ryan will be an excellent resource for our retail agency partners in both the professional liability and management liability areas. We are currently working on numerous other exciting initiatives, and we look forward to identifying and adding more talented people to our Illinois and Florida offices."
"This is a very exciting time (both personally and professionally) to be joining Founders Professional," said Roth. "I get to move back home to the Chicago area after three years in the New York metro area, and I get to join an industry leading brokerage. This feels like the perfect match! I look forward to becoming an integral part of the Founders Professional team while expanding our footprint in the Midwest and beyond."
Ryan can be reached at 815.685.1059 or via email at ryan(at)founderspro(dot)com
Founders Professional is a wholesale insurance brokerage focused exclusively on the placement of professional liability insurance. They have deep expertise in Architects & Engineers, Cyber, Technology, Financial Institutions, Lawyers, Healthcare, Management Liability, and Miscellaneous Professional lines. Founders Professional is national in scope and able to assist with the placement of coverage nationwide for their key agents. Founders Professional represents a majority of the admitted and surplus lines insurance carriers that focus on professional liability insurance in the United States, additionally representing many exclusive or semi-exclusive programs.
# # #
If you would like more information about this topic, please contact Aaron Lipson at 312.848.6970 or email at aaron(at)founderspro(dot)com.