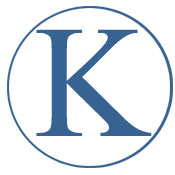 Fountain Hills, Arizona (PRWEB) February 10, 2015
For most people, January means the beginning of tax season. Those who want to ensure that they have plenty of time to do their taxes, or want early returns, have already filed or begun preparations in February. However, Dan Kuchan, an expert accountant and tax specialist from Fountain Hills, wants to make sure that while individuals are in the midst of their tax preparations they do not fall victim to a new scam this tax season.
Many individuals have reported being contacted by phone by someone claiming to be an IRS agent. This caller would intimidate and threaten them, saying they owed money and demanding immediate payment. If anyone receives a call like this, they should be sure to ignore it and should not under any circumstances attempt to pay these people, provide any personal information, or hand over credit card numbers as this is a popular new scam designed to take advantage of taxpayers.
Dan Kuchan reminds taxpayers that the IRS will almost always contact a taxpayer first through the mail with written documentation, and will not make first contact by phone. Thus, the phone call itself should be the first red flag that the caller is out to either gather personal information or steal money. Additionally, the IRS will never demand immediate payment because individuals will always have an opportunity to challenge the charge. They will also never specify a certain method of payment, such as a credit card. These are further signals that the person on the other line is a scammer.
Kuchan shares that these scammers can be very convincing as they often change their caller ID numbers and will intimidate individuals to seem more believable and get a fast reaction. Saying, for example, that they will send law enforcement for delinquent payments may be enough to send unsuspecting individuals to hand over money immediately. The good news is that by being aware of the scam and its tells, it is easy for individuals to know who they are dealing with and avoid falling victim to this clever tax season scam.
The top Fountain Hills accountant, Dan Kuchan, is happy to provide this key information so that taxpayers can be confident that they are following the correct procedures and do not question themselves when facing scammers such as these. Those who encounter these scams should not respond but instead report the incident. For more expert information about tax preparation, visit http://dankuchan.com/.
###
Fountain Hills Accountant Dan Kuchan Contact Information:
Phone 480-837-6083
Fax 480-837-0097