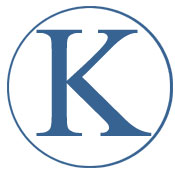 Scottsdale, Arizona (PRWEB) March 31, 2014
Fountain Hills Accountant Dan Kuchan knows that many people are in the pre-tax deadline rush; scrambling to get important documents together, rushing to the accountant's office, or even doing their taxes themselves. It is always advisable to get one's taxes and tax documents together and finished sooner rather than later. However, due to many reasons, people may need an extension when filing their taxes this year.
Oftentimes, taxpayers feel that if they file for an extension, they will be much more likely to be selected for an examination by the IRS. However, this is not true. Fountain Hills Accountant Dan Kuchan reveals that people are selected for an audit based upon how their income levels compare to others in their tax bracket. Those who are selected for audits have a large discrepancy in the amount of income and deductions they reported compared to others in their income tax bracket, not because they filed a tax extension.
Fountain Hills Accountant Dan Kuchan shares that there is a difference between a valid and invalid extension that many people are unaware of. If the taxpayer has an emergency situation and is unable to file their taxes before the April 15th deadline, then no explanation is needed for submitting within the six-month extension period. It is important to note that a valid extension is one where the taxpayer makes an educated estimate of their tax obligations by the April 15th deadline. At this point, the IRS does not require all of the tax money, though it is highly recommended that as much money as possible be paid to avoid high interest rates and other fees.
Fountain Hills Accountant Dan Kuchan shares that the IRS can and will charge interest on late fees that are paid after the April 15th deadline. Taxpayers should be aware that any unpaid tax amount will incur interest charges until the balance is paid in full. The longer it takes for taxpayers to complete this payment, the higher the charges will be. For every month or half-month past April 15th, a late payment penalty will be incurred.
Fountain Hills Accountant Dan Kuchan shares that the best way to avoid having to pay late fees on taxes is to get all tax materials ready and organized early in the year so that taxpayers do not feel stressed or rushed to get their tax returns done. The earlier taxes are filed, the better. For more information on how to avoid late fees, what the best practices for filing taxes are and more, contact Fountain Hills Accountant Dan Kuchan today.
480 837 6083
http://dankuchan.com/