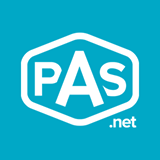 Working with PAS . . . [W]e've been able to grow our business in ways that we otherwise would not have been able to. We consider PAS a dependable partner for the long-term. - Part Time Poker
Minneapolis, Minnesota (PRWEB) February 01, 2015
PAS.net, an industry leading gaming affiliate network since 2008, has announced its intention to broaden its offer set beyond poker to additional gaming offers in 2015. The company released expanded offers on a limited basis in 2014, and as a result of customer and industry demand, has decided to expand its suite of non-traditional offers on a permanent basis. PAS now provides affiliates with over eight gaming options including casino, social gaming, and daily fantasy sports, and the company confirms that it will be further increasing its menu of gaming offers during 2015. These expanded offerings come alongside its already robust assortment of affiliate gaming opportunities including traditional revenue streams such as Cost per Action (CPA) and Revenue Share.
Creating Wins for Advertisers and Affiliates
PAS traces its lineage back to the early days of 2004, when its parent company Fourcubed began operating in the online gaming space. After identifying that the industry lacked solutions for online gaming marketers to easily access and distribute offers to their target markets, PAS was launched in 2008 to provide affiliates a turnkey, streamlined solution to facilitate bringing competitive incentivized deals direct from affiliate to customer. The company attributes its success across ten years in the online gaming industry to its adaptability in the ever-changing market and its ability to continue crafting solutions to meet both advertiser and affiliate needs. The company acts as a liaison between the online gaming operators and the marketers, providing strategic expertise to each in how to better position their products, reach their audience, and efficiently distribute their offers.
While PAS recognizes that gamers will always love poker, industry-demand has proven that online gaming marketers who provide a variety of offer types including casino, social and sports, will be the ones who continue to thrive in this ever-evolving industry. The company's expanded gaming options represent a response to customer demand in this growing and changing market.
PAS has distinguished itself from its peers through competitive rates, robust campaign tracking, data administration, dedicated support and centralized payment processing. These services not only allow affiliates to achieve maximum profitability, but free them from the burden of administrative maintenance, allowing them to focus on running their businesses and growing their brand.
Industry Testimony
The company's advertisers and affiliates also recognize PAS's success at providing valuable services and industry expertise:
"[PAS] is always top professionals in the field, always fast in reacting to industry changes and extremely proactive in maximizing revenue for both sides. A partner every operator must work with!" - Kriton Kounelakis, Affiliate Marketing Team Leader, Bwin.Party Digital Entertainment, Online Gaming Operator and Advertiser
"Working with PAS has enabled our company to focus on other aspects of our business while leaving much of the day to day work involved in managing an . . . affiliate business to them. The numbers work, as has the strategy. We've been able to grow our business in ways that otherwise we would not have been able to. We consider PAS a dependable partner for the long term." - Partner, Part Time Poker, Online Gaming Affiliate
The company welcomes inquiries from online gaming marketers or operators who would like to know more about the company's attractive suite of services. PAS representatives can be reached through its website at PAS.net or by contacting the PAS Digital Sales Manager.
Contact Details
Tori Simonson
Digital Sales and Affiliate Manager
tsimonson(at)fourcubed.com