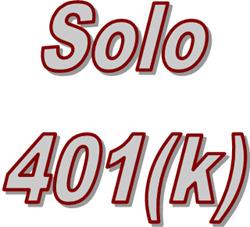 The Solo 401k and the Checkbook IRA offer solutions to the retirement limitations many face.
Los Angeles, CA (PRWEB) September 08, 2013
MMP (USA), Inc. is pleased to announce that Sense Financial Services will be featured on its award-winning television series, 21st Century Business. The series invites business industry leaders to address current issues and potential solutions. The founder of Sense Financial Services was asked to appear on the show and will be featured in an extended segment. Sense Financial provides retirement accounts with checkbook control to business owners locally and across the US. The segment will air on networks nationwide in September.
Sense Financial Services was founded to help clients achieve financial freedom through its two main products, the Solo 401k and the Checkbook IRA. Both retirement accounts allow investments into almost any asset, both traditional and non-traditional, including real estate. The Solo 401k and Checkbook IRA enable participants to direct and invest retirement funds with checkbook control. Sense Financial is committed to educating individuals, families, and business owners to exercise wise stewardship over their finances.
Most Americans today face limitations with their retirement accounts that cause small returns and unnecessary risk. These limitations include: limited investment options, taxation of investment returns, and lack of control over retirement funds. Coupled with the volatility of the stock market, housing market and recession, many are ready for a new solution.
The solutions that Sense Financial provides will be featured in the upcoming segment. The television segment will highlight the company and the products it offers, including the Solo 401k and the Checkbook IRA. The self-directed retirement accounts facilitated by the company allow investment into virtually any asset, provide checkbook control over retirement funds, and minimize or eliminate custodian fees. The company has seen a growing interest in the Solo 401k has increased due to its high contribution limits, Roth sub-account, and loan feature which allows participants to borrow from the account for any purpose.
JL Haber, Vice President of Programming at MMP (USA), Inc, added, "As an innovator and a leader in the financial industry, Sense Financial is a natural fit for our show. We are excited to have them as a guest on our program."
For airing schedule, please see: http://www.21cbtv.com/clearance-report/21ch2505-fbn.pdf.
About Sense Financial Services:
Sense Financial Services LLC is California's leading provider of retirement accounts with "Checkbook Control": the Solo 401k and the Checkbook IRA. Over the years, Sense Financial have assisted hundreds of clients obtain checkbook control over their retirement accounts while providing them with the ability to invest in virtually any investment class, including real estate, private lending, mortgage notes and much more without the need for custodian approval.
For more information, please visit: http://www.sensefinancial.com.
About 21st Century Business
21st Century Business is an award winning targeted business show that is independently produced by MMP (USA), Inc. The show provides its business viewers an in depth opportunity to find solutions to the industry problems from some of the top business leaders from across the world. Each exclusive segment is taped in our state of the art South Florida Studio.
Once selected, companies are able to present their story and solutions to industry problems in an exclusive way that sets their company apart from the others. With more than 6,000 companies participating on over 600 shows, 21st Century Business continues to be the premier and targeted outlet for the latest business stories.
21st Century Business airs on various national cable networks that are viewed by over 100 million viewers nationwide as well as internationally via DirecTV and Dish Network. The show can also be viewed through video on their website. The 21CBTV Series is also available at more than 27 prestigious college universities, including Carnegie Mellon University, Howard University, Dartmouth College and Georgetown University.
For more information, please visit: http://www.21cbtv.com.