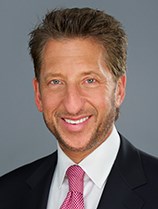 A cash settlement may be the easiest and most satisfactory solution to a government led investigation.
New York, NY (PRWEB) January 29, 2014
In an interview on 1/20/2014 on Fox Business News, Moses & Singer LLP attorney Robert S. Wolf, a Partner and head of the firm's White Collar Criminal Defense and Government Investigations practice discussed the strategy motivating the Justice Department's recent actions against major banks and corporations.
"A settlement is often the easiest solution," Wolf explained to host Neil Cavuto. "If there are accusations of wrongdoing, the government has a choice – go after jail sentences or go after settlements. If jail is involved, with restitutions and fines, the fines may go unpaid. Seeking a jail sentence means putting a lot of resources in one place with not a lot of return."
Wolf observed that the Justice Department would rather settle with high net worth institutions rather than individuals. "In the current environment, hedge funds get targeted, not hedge fund managers," he noted. This strategy allows the government to get paid 100 cents on the dollar. They can show results, fund the "piggy bank" and finance future government prosecutions.
At the same time, executives do not want the threat of going to jail. Furthermore, they do not want to fight on principle as they may have done in the past. "Managers want a guaranteed result. If an institution can afford it, the settlement is viewed as a cost of doing business which is 100% guaranteed," explained Wolf. "Every situation is negotiated and measured with the goal of getting the best result for all parties." And for many businesses involved in government investigations that means pay the settlement and let life go on.
CLICK HERE to view the complete video.
---------------------------------------------------------------------------------
Robert S. Wolf is Chair of the White Collar Defense, Government Investigations and Securities Litigation practice at Moses & Singer LLP, a New York City law firm founded in 1919, serving diversified commercial, professional and personal needs. This press release is provided for informational purposes only and does not constitute legal advice. It is not intended to create, and receipt does not constitute, an attorney-client relationship between the sender and the receiver.