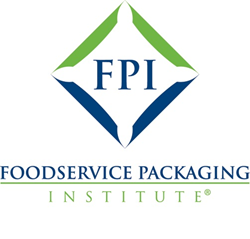 McLeod County provides excellent service to the region, and the densifier will enable them to enhance that service and divert a large amount of foam from landfill disposal.
Falls Church, Va. (PRWEB) September 20, 2016
The Foam Recycling Coalition has awarded a $50,000 grant to McLeod County, Minn. to help the county expand its foam polystyrene recycling operation. McLeod County Solid Waste Management will buy a foam polystyrene densifier for the newly retrofitted county-owned material recovery facility located in Hutchinson, Minn.
The McLeod County MRF, which now accepts single-stream recycling, will sort foam polystyrene products including cups, egg cartons, meat trays, and carry-out containers. The densifier bought with the grant money will compact these foam materials into condensed bricks that the county can easily ship to recycling markets in truckload quantities.
"McLeod County will be a great partner in advancing foam polystyrene recovery in the region," said Lynn Dyer, president of the Foodservice Packaging Institute, which houses the coalition. "McLeod County provides excellent service to the region, and the densifier will enable them to enhance that service and divert a large amount of foam from landfill disposal."
A waste characterization study commissioned by the Minnesota Pollution Control Agency in 2013 showed that foam polystyrene comprises less than one percent of waste sent to local landfills. McLeod County Solid Waste Management believes that their MRF, which accepts material from municipalities, haulers, businesses, non-profits, and other recycling facilities, serving a region with a population of over 550,000, can serve as a resource to recover foam polystyrene currently destined for the landfill.
"No longer being limited to recycling only clean EPS, McLeod County now has an opportunity to save all types of foam polystyrene products and foodservice packaging," explained McLeod County Solid Waste Coordinator Sarah Young. "Being able to add this commodity to our list of acceptable items, without excluding product types and its condition upon delivery, will save local landfill space and be another source of revenue to invest back into our recycling and waste programs."
The $50,000 grant is made possible through contributions to the FRC, which focuses exclusively on increased recycling of post-consumer foam polystyrene. Its members include Americas Styrenics; Cascades Canada ULC; CKF Inc.; Chick-fil-A; Commodore; Convermex; Dart Container Corp.; Dolco Packaging, A Tekni-Plex Company; Dyne-A-Pak; Genpak; Hawaii Foam Products; INEOS Styrolution America LLC; NOVA Chemicals Corp.; Pactiv Foodservice/Food Packaging; Shell Chemical LP; and TOTAL Petrochemicals & Refining USA. Additional support of the coalition comes from the EPS Industry Alliance.
McLeod County is the second polystyrene foam recycling grant recipient of 2016. The FRC awards grants to communities and organizations that need equipment to recycle foodservice polystyrene foam. More information about foam recycling and how to apply for a coalition grant is available at http://www.recyclefoam.org.
ABOUT FPI: Founded in 1933, the Foodservice Packaging Institute is the leading authority for the North American foodservice packaging industry. FPI encourages the responsible use of all foodservice packaging through promotion of its benefits and members' products. Serving as the voice of the industry to educate and influence stakeholders, FPI provides a legal forum to address the challenges and opportunities facing the foodservice packaging industry. Members include foodservice packaging manufacturers and their raw material and machinery suppliers, restaurants, grocery and convenience stores, distributors and nearly 50 school districts, colleges and universities. Learn more at http://www.fpi.org.
ABOUT FRC:  The Foam Recycling Coalition (FRC) was formed under the Foodservice Packaging Institute in 2014 to support increased recycling of foodservice packaging made from polystyrene foam. FRC shares general information on foam recycling, provides technical resources and offers funding assistance to programs ready to start or strengthen post-consumer foam recycling. Members include stakeholders from throughout the foodservice packaging value chain. Learn more at http://www.recyclefoam.org.