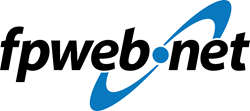 ST. LOUIS, MO (PRWEB) March 15, 2017
Fpweb.net, a managed services and cloud provider with a global infrastructure and headquarters in St. Louis, Missouri, has joined the Microsoft Cloud Solution Provider program.
The Cloud Solution Provider program allows partners to combine high-margin service offerings with Microsoft cloud products, and provide customer support and billing directly to customers.
As a Cloud Solution Provider program member, Fpweb.net provides:

SharePoint on Azure, managed by Fpweb.net
SQL on Azure, managed by Fpweb.net
Office 365, managed by Fpweb.net
Fpweb.net is also a Microsoft Partner Network member and has managed 1.9 billion logins since 1999. It bundles Microsoft cloud products with Fpweb's expert, USA-based, 24/7 Absolute Support®, in one direct bill from Fpweb.net.
In a licensing change, Microsoft is now directing first-time Azure service buyers to its partners in the Cloud Solution Provider Program. Existing Azure customers with plans covered under the Microsoft Products and Services Agreement (MPSA) are not affected by this policy change. However, new customers will not be able to buy "pay-as-you-go" Azure plans cover under MPSA enrollment.
By sending new customers to its Cloud Solution Provider partners to purchase Azure plans, Microsoft is streamlining the process of obtaining licensing with fewer steps. Fpweb.net simplifies the IT options for customers by providing a needs analysis to determine which workloads could take advantage of Azure services and the best deployment methodology for the customer's requirements.
Fpweb.net's team of experts can architect, design, plan, implement, migrate, operate, and optimize hybrid configurations that include on-premises, Microsoft Azure cloud, and Fpweb.net's private cloud. With its 24/7 USA-based Absolute Support®, Fpweb.net can quickly and easily transition VMs to Azure, provide a dedicated team of engineers to monitor and protect the customer's data, and consolidate the Azure subscription with the Fpweb.net bill.
Visit http://www.fpweb.net/managed-azure for more information and contact sales at fpweb dot net, or 866-780-4678, to get started.