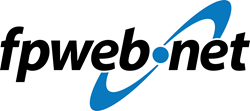 ST. LOUIS, MO (PRWEB) July 18, 2017
Fpweb.net, a managed cloud and security services provider based in St. Louis, Missouri, now offers Hyper Secure Cloud®. It combines a trustworthy, layered defense with industry-leading, next-generation security tools for organizations needing a more secure cloud.
Fpweb.net has designed the Hyper Secure Cloud® so that data only has one way in, and no way out. It protects assets with hardened security implemented at every layer, from hardware to application, military-grade encryption applied to all data and communications by default, and the unparalleled speed of 24-hour threat detection – instead of the industry-standard seven months.
The Hyper Secure Cloud® exceeds compliance guidelines for HIPAA, PCI, SOX, ITAR, HITRUST, EU Privacy Shield, Cloud Security Alliance, and NIST.
Fpweb.net is vendor agnostic. Therefore, it selects only the best layers of defense, which include:

Distributed Denial of Service (DDoS) protection
Endpoint protection
Next generation firewalls
Web Application Firewalls (WAF)
Advanced malware protection
Intrusion Prevention & Detection System (IPS/IDS)
Data Loss Prevention (DLP)
Security Incident Event Management (SIEM)
Visit fpweb.net/security/hyper-secure-cloud for more information and email sales at fpweb dot net, or call 866-780-4678, to get started.