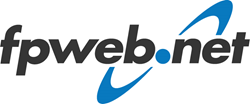 As organizations begin getting comfortable with the idea of cloud-based environments for their business, they are quickly learning that there is rarely a one-size-fits-all solution.
St.Louis, MO (PRWEB) February 10, 2015
Fpweb.net, known for their deep experience in hosting complicated platforms like Microsoft SharePoint in dedicated environments, has added Office 365 to their managed services. For nearly two decades, Fpweb.net has customized cloud environments for clients that need to retain control over their data, satisfy any regulatory compliances and remain secure within a highly-available network.
Fpweb.net offers three different Office 365 plans that not only give clients anywhere access to the Microsoft Office applications they need to move their business forward, but also provide a priority response for any unexpected or planned support needs they may encounter. The added service seeks to meet the needs of organizations who see the value in cloud-based environments but require more than just a one-size-fits-all solution.
"Typically, our customers need a hybrid environment custom-built that combines public and private cloud services to their on-premises systems," said Fpweb.net's Vice President of Sales, Jesse Roche. "We've removed the complications from a management standpoint so customers can integrate all those environments together under one roof where Fpweb.net can be their one-stop-shop to handle support, requests or questions, whether their data lives on-premises, in our private cloud and now in Office 365."
For current Office 365 customers as well as new, Fpweb.net's Administrative Support services for Office 365 can be purchased in hourly banks with tiered pricing that lowers the rate with prepayment options. This services is available to organizations that are looking to maximize their Office 365 investment and increase their IT flexibility with specialized, administrative support that handles monitoring, disaster recovery, performance issues, migration projects and more.
To learn more about Fpweb.net's Office 365 services, please visit http://www.fpweb.net/office365.
About Fpweb.net
Fpweb.net creates the IT solutions that propel businesses forward and provides the Administrative Support services to keep them on track. As a dedicated hosting provider that specializes in SharePoint, Office 365 and Sitecore, Fpweb.net empowers IT teams all over the world with custom-fit environments built to scale and rapidly deployed so businesses can get to market faster and maximize their investment. Fpweb.net also serves as a support lifeline for customers who need additional administrative services performed, whether their data lives in-house, in the cloud or in a hybrid environment. With over 1,500 custom environments built, Fpweb.net proves that one size rarely fits all. To learn more, please visit http://www.fpweb.net.