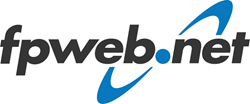 Sitecore improves your website; Fpweb.net improves your business. When you rely on Fpweb.net's speed, performance and security for your infrastructure, your customers can rely on you.
St. Louis, MO (PRWEB) November 20, 2014
Fpweb.net, known primarily for their SharePoint hosting expertise for the last 15 years, has added Managed Sitecore Hosting to their service provider resume. Now, the same hosting services, which include managed on-premises maintenance, flexible licensing, private cloud hosting and administrative support, will extend to the Sitecore customer experience management platform.
With this move, Fpweb.net leverages nearly two decades of hosting experience and managing large-scale, business critical CMS systems for clients in every industry. As organizations identify the need to deploy the Sitecore platform, Fpweb.net offers an alternative to an in-house solution by assisting with implementation, maintenance and support for the environment. This proves to be a large value-add for businesses that lack a dedicated team for the complicated platform and need a cost-effective solution for their in-house deployment. Fpweb.net's managed Sitecore services help architect a solution that fits custom business needs, scale the environment as those needs change, and support it with a full team of specialists available 24/7.
"We're excited to add Sitecore managed services for clients who want to optimize their customer experience management, and to make it easier, we're helping them avoid upfront costs by spreading out licensing costs over predictable monthly payments," said Fpweb.net's CEO and Founder, Rob LaMear IV. "It's just another way that businesses can leverage the benefits of deploying Sitecore with Fpweb.net and save money in the process. We arm each client with enterprise-grade resources that strengthen your Sitecore investment, and then we protect that investment with expert support."
Among those resources inherent with Fpweb.net's services, clients keep complete control of their server environment with the ability to customize as needed with third-party applications that improve their functionality and scale their capabilities up or down quickly as needed. Each service offers rapid support that currently returns a response in less than six minutes for each support ticket received. Fpweb.net provides the security, expertise and performance necessary to get ahead of the competition and bring the focus back on innovation.
To learn more about Fpweb.net's Managed Sitecore Hosting solutions, please visit https://www.fpweb.net/sitecore.
About Fpweb.net
Fpweb.net is a dedicated SharePoint and Sitecore provider that offers managed or hosting services that remove any IT burden and bring more value to the investment so organizations can focus on innovation. Fpweb.net's specialists deploy, maintain and support the server environment, whether it's located on-premises, in the private cloud, public cloud or connected with a hybrid scenario. Each solution grants complete access to the servers, full feature functionality, and unlimited customization for third-party applications with total control over the infrastructure. Additional admin support services are always there when needed with an average six minute response time. For more information, please visit http://www.fpweb.net.