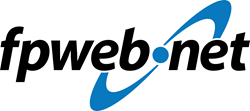 ST. LOUIS, MO (PRWEB) June 19, 2017
Fpweb.net, a SharePoint hosting and managed IT services provider with a global infrastructure and headquarters in St. Louis, Missouri, has a new hosting plan for SharePoint 2013 and 2016.
For 42 users or more, Fpweb.net offers pricing as low as $3.42 per user, per month. It includes unlimited sites, unlimited data transfer, a free SSL certificate, up to 16GB of storage per user, and a risk-free 30-day trial.
A turnkey solution, all that is needed for Fpweb.net to spin up a SharePoint site is the number of users, company name, and contact information.
"This really is disruptive," said Fpweb.net Founder and CEO Rob LaMear. "We've made SharePoint easy to consume and it fills the gaps of SharePoint Online. Since we can customize every environment, it can integrate across all clouds, including Office 365, Azure, AWS, and Salesforce."
For organizations looking for content management system (CMS) alternatives to use for their public-facing websites, since Office 365 no longer includes those capabilities with SharePoint Online, SharePoint hosted in Fpweb.net's secure, private cloud allows total control, full functionality, and complete customization for public-facing websites.
For organizations using WordPress as a web content management (WCM) system, but looking for a better enterprise content management (ECM) system to integrate with their Microsoft systems and processes, handle document management, and provide more collaboration, workflows, and document storage; that is where the versatility of Fpweb.net's customizable SharePoint environments shine.
Fpweb has managed 1.9 billion SharePoint logins, it has been the first to host every version of SharePoint in the cloud since 1999, and has proven SharePoint expertise. A member of the Microsoft Cloud Solutions Provider program, Fpweb.net stands by a six-minute response service level agreement (SLA).
SharePoint is a leading platform for enabling organizations to collaborate and reduce costs. It is the top application for company intranet sites. Billions of documents can be housed inside SharePoint, making it the center of content management and collaboration. SharePoint plays a crucial role in enabling content collaboration and promoting newer, more efficient ways of working in the business realm. It includes popular features like enterprise search, workflow management, mobility support, social integration, business intelligence, advanced document management, and more.
Fpweb will host a 30-minute webinar July 25, SharePoint Best Practice Templates, that will take questions about, and present templates for, SharePoint solutions to help with common business challenges.
Visit fpweb.net/sharepoint/hosting to find out more about SharePoint hosting with Fpweb.net. Contact sales at fpweb dot net, or call 866-780-4678, to get started. Dedicated SharePoint hosting for those needing highly available SharePoint server farms is also available from Fpweb.net with per-user pricing.