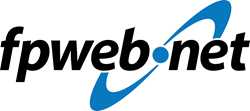 ST. LOUIS, MO (PRWEB) June 26, 2017
Fpweb.net, a SharePoint hosting and managed cloud services provider based in St. Louis, Missouri, now offers USA-based SharePoint support services for SharePoint Online, farms, and sites.
Microsoft-based companies everywhere are faced with shrinking IT budgets and staff to manage key applications like SharePoint. By allowing Fpweb.net to take on the SharePoint Administrator daily tasks, they are freed up to focus their limited IT resources on what matters most.
This SharePoint Admin as a Service includes 24/7 help desk, break-fix, training, migrations, patching, backup, and much more. By providing access to SharePoint expertise around the clock, Fpweb.net allows their customers to get the most out of their SharePoint investment.
Fpweb.net is a member of Microsoft's Partner Network and Cloud Solution Provider programs. It has nearly 20 years of SharePoint admin experience managing SharePoint since 1999, with expert, USA-based, 24/7 Absolute SharePoint Support® on-premises, or in any cloud.
Fpweb.net's SharePoint Admin as a Service starts at $1,695 per month. It is a subscription service that allows for easy budgeting as a consistent operational expense. Additional savings is possible by adding additional IT roles such as a DBA, network engineer, or SharePoint developer to the managed IT subscription.
Visit fpweb.net/sharepoint/support/sharepoint-administrator-service for more information and email sales at fpweb dot net, or call 866-780-4678, to get started.